Advanced Dental Services & Technology – Tyler, TX
Using The Latest Technology
For Precise Treatment
Using the latest dental technology allows our team to make each of your appointments precise, efficient, and simpler. That way, you spend less time in the treatment chair, but you still receive high-quality dental treatments that provide you with phenomenal results every time. With our digital X-rays, digital impression system, and other gadgets, we'll be able to spot early signs of common problems and precisely plan procedures.
Committed to State-of-the-Art & Comfortable Dental Experiences
Putty-Free
Digital Impressions
Precise Dental
Implant Placements
Clear Digital
X-Ray Imaging
Intraoral Cameras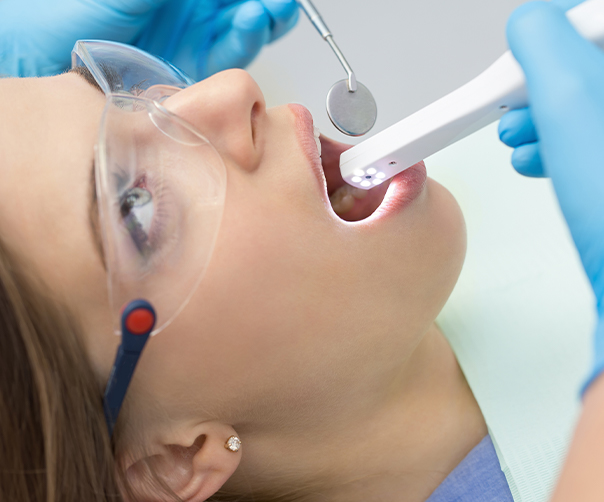 Our intraoral cameras are handheld photography, video, and imaging devices that are hooked up to a chairside monitor. We can maneuver them around your mouth to get a close-up view of out-of-the-ordinary symptoms to pinpoint a precise diagnoses and develop a treatment plan to take care of the issue. Plus, the monitor view allows us to show you exactly what we're looking at, helping us easily describe your treatment options.
All-Digital X-Rays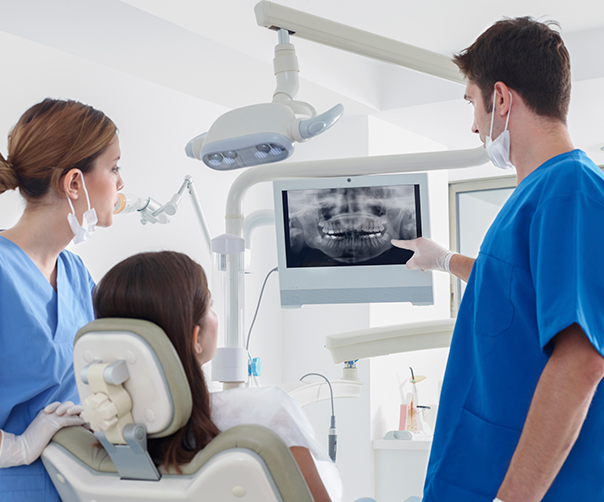 In the past, film X-rays were used to capture images of the area below the gums to diagnose problems that were invisible to the naked eye. However, this method of imaging has many issues, including the harmful chemicals necessary to develop the photos and the radiation exposure levels. With our digital X-ray imaging system, we're able to reduce radiation exposure by up to 90 percent and produce clearer images of the area below your gums.
Sirona® 3D Cone Beam Imaging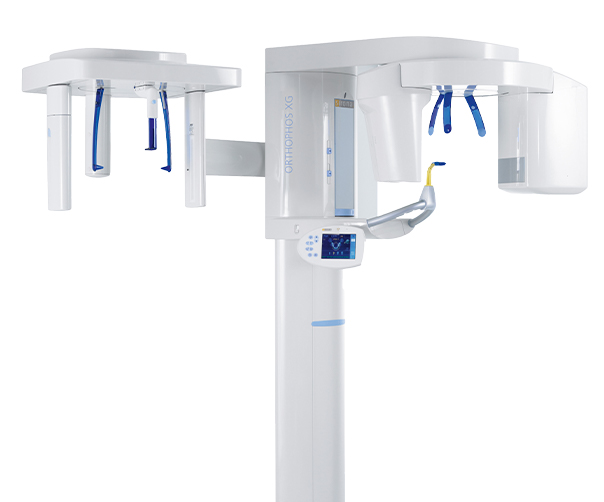 Dr. Markle surgically places dental implants in-office, which is a great convenience for many patients. Using our 3D/Cone Beam Scanner our team is able to develop a detailed 3D model of your teeth, nerve pathways, and jawbone in one complete scan. This allows us to determine the best areas of the jawbone to place the implants for the best possible results, where they'll receive the most support.
Sirona® Digital Impression System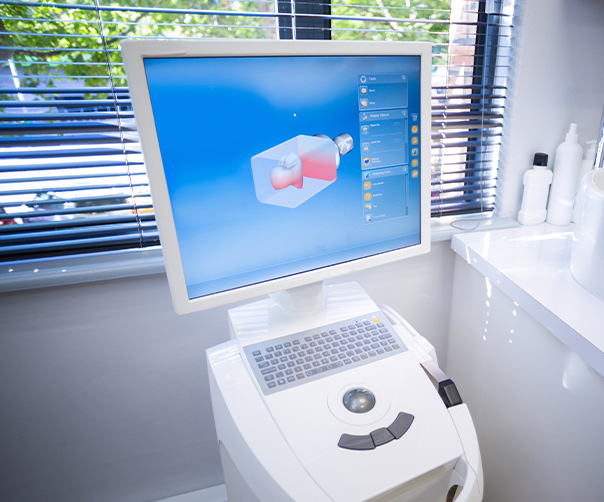 Typically, dentists use putty impressions that require your mouth to be completely dry. If a small amount of saliva is present, it could ruin the entire process, forcing you to start over. With our digital impression system, we're able to easily capture a detailed model of your teeth for accurate-fitting mouthguards and restorations. Since it's so simple to use, we're able to minimize the time you spend in the treatment chair while taking impressions.
Soft Tissue Laser Dentistry
The soft tissue dental laser is a precise gadget that makes traditionally complicated procedures, such as gum recontouring and frenectomies easier and faster. It creates a small beam of light that allows us to easily re-sculpt or remove gum tissue to provide you with a beautiful smile or allow your child to maneuver their mouth more easily. It cauterizes the area on-contact, minimizing recovery time, reducing bleeding, and eliminating the need for a suture or scalpel.