Dental Crowns – Tyler, TX
Restore the Look and Function of a Damaged Tooth
Prioritizing your brushing and flossing routine is a crucial component of warding-off decay. However, despite your best efforts, you may need the help of restorative dentistry to rebuild a cracked or otherwise damaged tooth. That's where dental crowns in Tyler come in! This protective "cap" can restore the look and function of a damaged tooth in as little as two visits. Keep reading to learn more or get in touch with our team to schedule an appointment.
What Is a Dental Crown?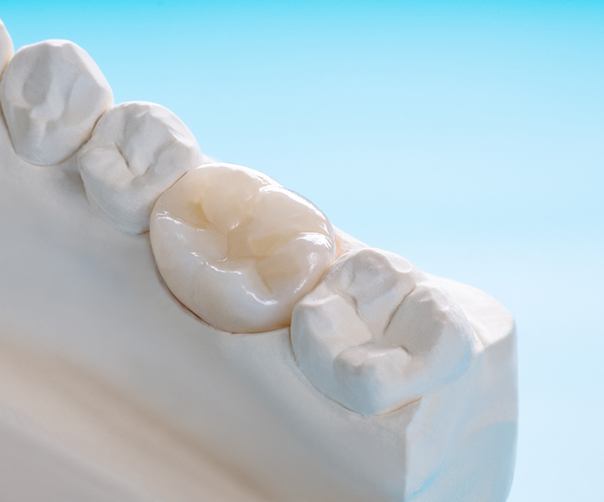 In short, a dental crown is a tooth-shaped "cap" designed to restore the size, shape, and strength of a compromised tooth. Years prior, these restorations were comprised of a mixture of metals. However, the unsightly dark spots left much to be desired. Fortunately, patients today can opt for enamel-colored alternatives that look as good as they feel, allowing you to get the treatment you need without calling attention to it.
Who Is a Good Candidate for Dental Crowns?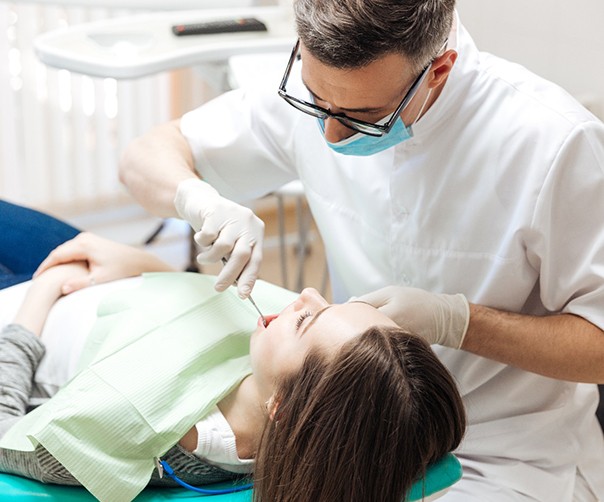 If your tooth is decayed or damaged, then you may be a candidate for a dental crown! However, the only way to find out for certain is to schedule an appointment with our dentist in Tyler, Dr. Travis A. Markle. Once he has completed a comprehensive oral exam, he can determine whether or not you are eligible for this tooth-saving restoration. If you aren't, then he will discuss available alternatives to ensure both the look and the function of your smile is completely restored.
An Overview of the Dental Crown Procedure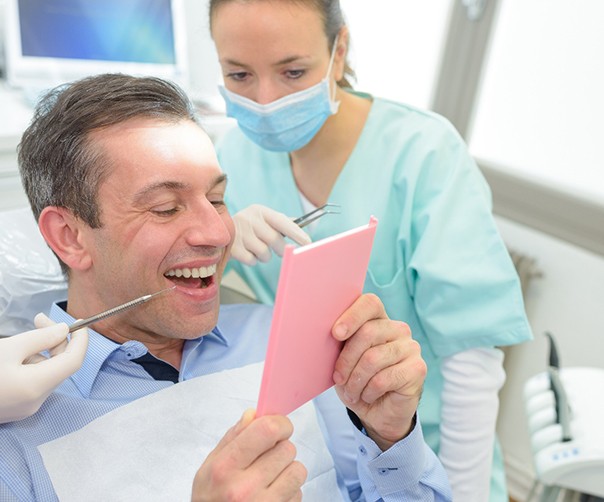 Although each patient's dental needs are unique, the first step of the process is always numbing the area to ensure complete comfort. When it is time to make your crown, impressions will be taken of your treated tooth, which is what the lab artisans will use to create your permanent one. In the meantime, a temporary crown will be placed over your tooth to protect it. Once your final crown is meticulously crafted to exactness, it will be cemented in place for maximum durability.
Benefits of Dental Crowns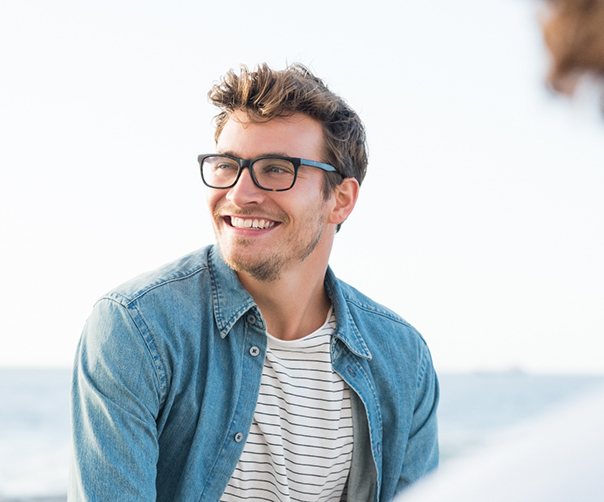 Dental crowns are a tried-and-true restorative dentistry service that has been used for years. Here are just a few reasons they continue to be a popular treatment:
Dental crowns effectively relieve pain from damaged teeth.
Dental crowns are custom-made, ensuring the size, shape, and shade seamlessly blends in with your other teeth.
Dental crowns can last 15+ years with proper care.
Dental crowns are extremely versatile.
Dental crowns involve a simple, straightforward procedure.
Dental crowns look as good as they function.
Struggling with oral pain? Think a damaged tooth is the culprit? Don't wait to get the fast, effective relief you deserve! Contact our office today to find out if a dental crown is the solution you've been waiting for.