Veneers – Tyler, TX
An All-In-One Solution for a Flawless Smile
Did you know nearly 50% of Americans have untagged themselves from a photo on Facebook because they were unhappy with their smile? Plus, a whopping 85% want whiter teeth! So, if you are reminded how much you want to improve your smile every time you look in the mirror, you're certainly not alone. Fortunately, if you are struggling with anything from cracks to discoloration, Dr. Travis A. Markle can perfect your smile with veneers in Tyler, which is an all-in-one solution for a flawless smile. To learn more about this popular cosmetic dentistry treatment, don't hesitate to contact our office.
Why Choose Southern Oaks Dental For Veneers?
Experienced Cosmetic Dentist
Perfect Your Smile in as Little as Two Visits
Financing Available
What Are Veneers?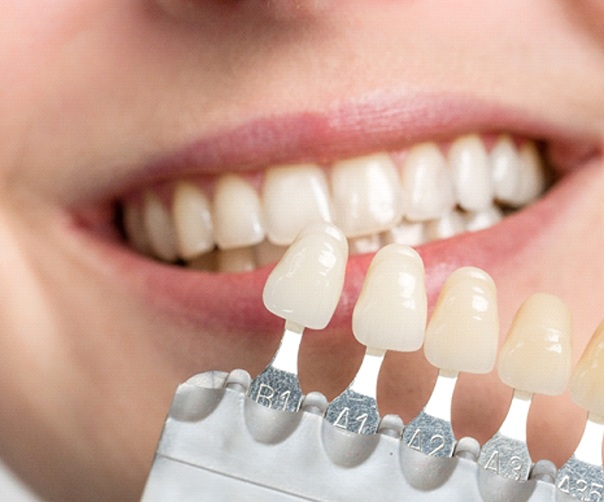 Veneers are thin, custom-made sheaths of dental porcelain. By bonding the material to the front-facing surface of your teeth, they can mask a number of imperfections, including:
Stubborn stains and permanent discoloration
Cracks or chips
Misshaped teeth
Disproportionally small teeth
Minor gaps between teeth
Slightly crooked or misaligned teeth
Who Is a Candidate for Veneers?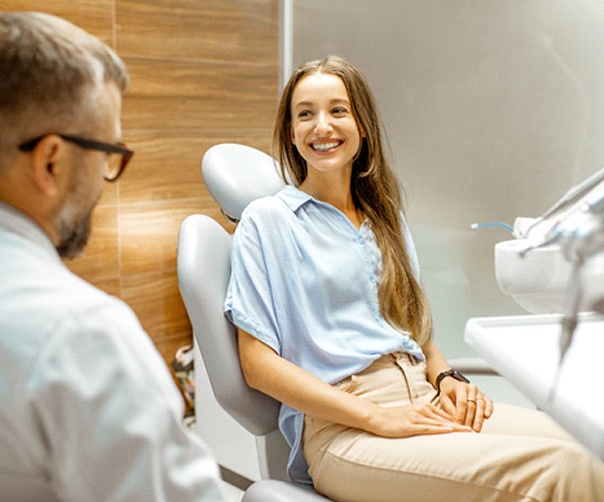 If you have trouble smiling confidently because of one or more imperfections in your teeth, then you may be a candidate for veneers! However, the best way to find out for certain is to schedule an appointment with our cosmetic dentist in Tyler, Dr. Markle. If he detects an untreated condition, like gum disease, during your dental exam, then he can administer the appropriate treatment beforehand to ensure your oral health can support veneers in the short and long-term.
The Veneers Treatment Process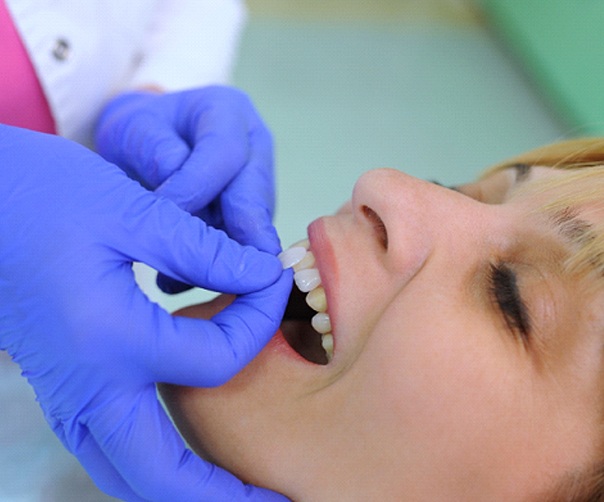 Your journey to a new and improved smile begins with an initial consultation with Dr. Markle. Once he has discussed the improvements you want to make and confirmed that veneers are the best option, we will schedule your tooth preparation appointment. During this visit, he will remove a small portion of your enamel, which will ensure the end result isn't obtrusive or bulky. From there, we will take impressions so our dental lab's artisans can meticulously craft your permanent set to perfection.
The Benefits of Veneers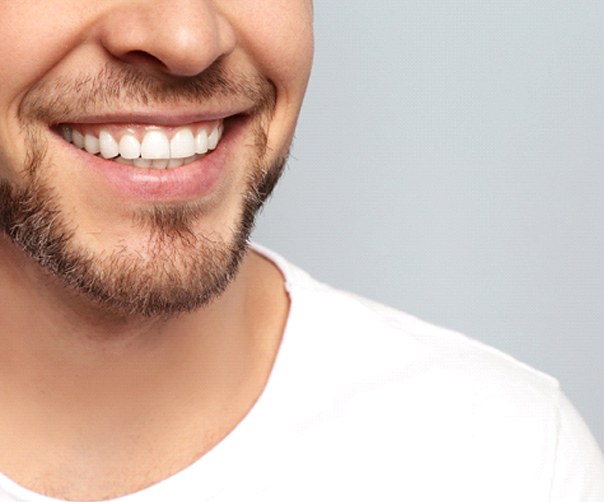 For decades, celebrities and the public alike have traded cracked, discolored, imperfect teeth for bright, straight, flawless ones thanks to the versatility of veneers. All these years later, they continue to be a leading cosmetic dentistry treatment because they:
Last 10+ years with proper care
Provide natural-looking results
Correct a number of flaws in a single treatment
Are stain-resistant and cavity-resilient
Require less enamel removal than dental crowns
Are you ready to take the next step toward your dream smile? Then we encourage you to contact our office to schedule an initial consultation!