Preventive Dentistry – Tyler, TX
Closing The Door On
Developing Oral Health Problems
There's nothing that can compare to your natural smile, which is why we focus our efforts on preserving the health of your teeth and gums by providing thorough preventive treatment, like checkups and cleanings. Using our intraoral cameras, digital X-ray imaging, and other advanced dental instruments, we aim to spot and treat the smallest issues to prevent them from damaging your smile. To schedule an appointment to keep your oral health on the right track, contact our dental office today for preventive dentistry in Tyler, TX!
Why Choose Southern Oaks Dental
for Preventive Dentistry?
Clear Digital
X-Ray Imaging
In-Network With
Delta Premier
Up-To-Date
Dental Facilities
Dental Checkups & Teeth Cleanings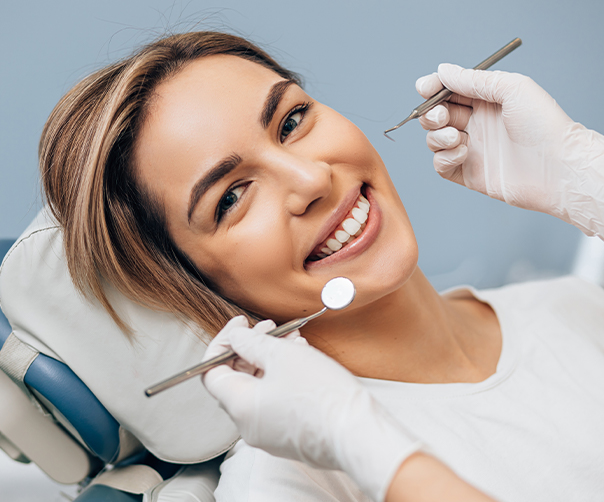 The American Dental Association recommends visiting your dentist for a checkup and cleaning every six months in order to keep your teeth and gums healthy and prevent oral health problems from developing. During these appointments, our friendly and experienced team will conduct a visual examination of your mouth and take X-rays to determine whether any problems are developing below the surface. We'll be sure to discuss any issues that we find with you and your treatment options. Lastly, we'll remove any plaque and tartar from your teeth and polish them, leaving them looking and feeling healthy.
Learn More About Dental Checkups & Teeth Cleanings
Nightguards for Bruxism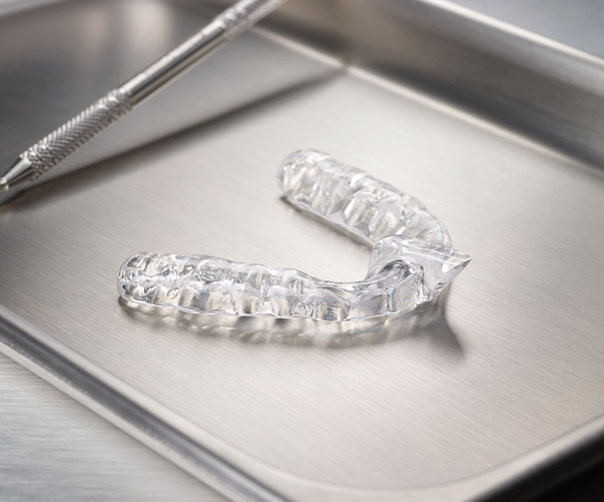 Do you wake up with a headache or sore facial muscles? These are common signs that you may be grinding and clenching your teeth at night. This condition, referred to as bruxism, can cause a variety of problems when left unchecked, such as dental damage, worn-down enamel, and even TMJ dysfunction. To help avoid these issues, Dr. Markle offers custom-crafted nightguards for bruxism that help shield your teeth and jaw from frequent force caused by grinding and clenching.
Fluoride Treatments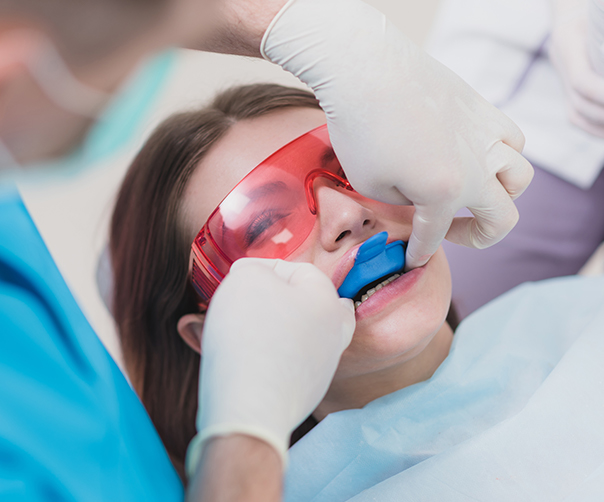 Fluoride is a mineral that can be found in a variety of products that you use and consume each day, like fresh fruits and vegetables, toothpaste, and even local water sources. Without enough of it, your enamel becomes underdeveloped, making it more difficult for you to fight off the threat of cavities and other oral health problems. If you have this issue, we may suggest fast and effective fluoride treatment. All we do is place a fluoridated gel on your teeth and wipe it off to provide your enamel with the minerals it needs to prevent decay.
Oral Cancer Screenings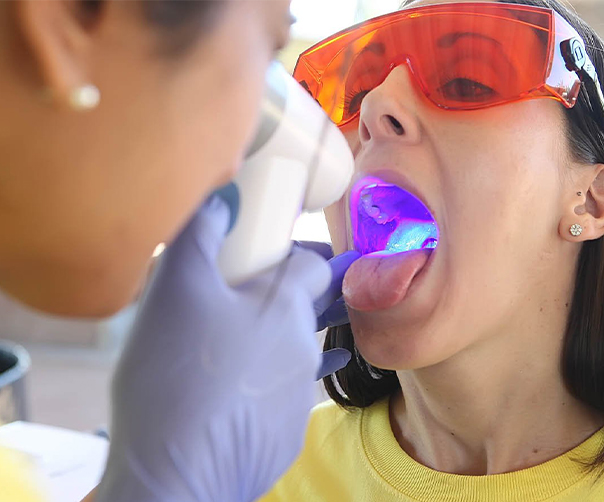 At each of your checkups and cleanings, we'll conduct a routine oral cancer screening. Our goal is to spot signs of this life-threatening disease in its early stages, increasing the chances of successfully treating it. To do this, we'll conduct a visual and tactile inspection of your oral tissues, lips, and throat in search of abnormalities. If we see anything peculiar, we can refer you for additional testing that may lead to treatment. If not, it will only take a few minutes of your time!