Dental Implants – Tyler, TX
Re-Crafting Your Smile To Look
& Feel Completely Natural
Do you want to rebuild your smile to look and feel completely natural? Dental implants in Tyler are one of the most advanced tooth replacement solutions available to patients. Because they replace the entire structure of the tooth, including the root, they're able to provide a variety of unique benefits that help them stand apart from other traditional options. To learn whether you can benefit from dental implants in Tyler, TX, schedule a consultation with Dr. Markle today!
Why Choose Southern Oaks Dental
for Dental Implants?
In-House
Implant Placement
CT/Cone Beam
Scanning Technology
Putty-Free Digital
Impression System
What is a Dental Implant?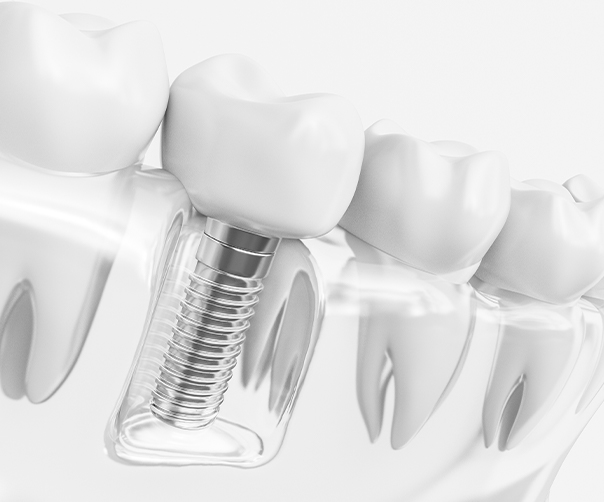 A dental implant is a titanium post that is surgically placed below your gumline to replace the root of your missing tooth. Due to the biocompatible nature of the material, it's able to undergo a natural process called osseointegration that allows it to chemically bond with your jawbone. This provides necessary support and blood flow to the structure to prevent sunken-in cheeks and jawbone deterioration. After the restorations are made, they're attached to the implants to complete your smile.
Benefits of Dental Implants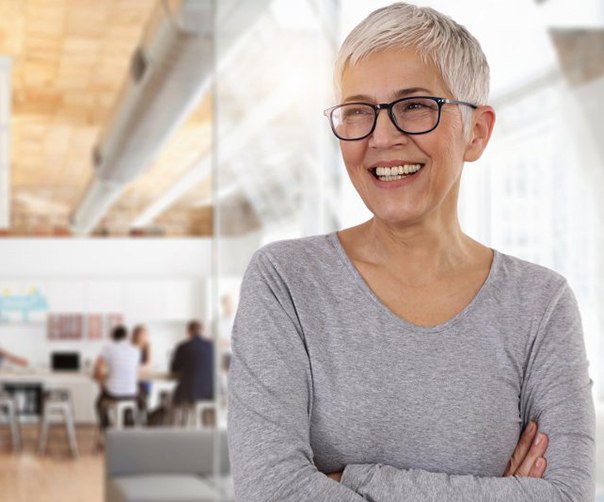 Unlike any other tooth replacement option, dental implants are able to recreate the entire structure of your missing teeth, including the root section that lies below the gums. This allows patients to reap several unique benefits that traditional dentures and dental bridges simply cannot provide, including unmatched longevity, reliability, and lifelike look and feel. Continue reading to learn more about the many ways that dental implants in Tyler can change your life!
Day-to-Day Benefits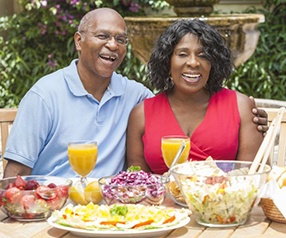 Varied diet – Missing teeth make it hard to eat your favorite chewy and crunchy foods, and conventional dentures don't come close to giving you the chewing force you once had. As the only solution to replace the roots of lost teeth, dental implants let you bite and chew as easily as you did before tooth loss. You'll have no problem at all maintaining a nutritious diet!
Clear speech – One of the most common complaints of dentures is their tendency to cause speech problems like clicking sounds or mumbling. Dental implants, on the other hand, won't get in the way of clear speech.
Confident smiles – You can trust dental implants to stay firmly in place instead of slipping like dentures notoriously do. Plus, your replacement teeth are personalized to mimic your natural pearly whites, so others won't be able to tell the difference!
Health Benefits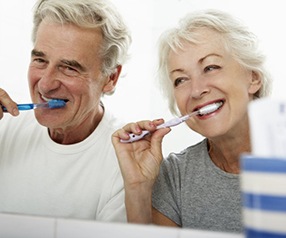 Easy oral hygiene – Dental implants don't require a complicated hygiene routine. All you have to do is brush and floss them like regular teeth!
Improved oral health – Placing a dental bridge requires permanently altering some of your remaining tooth structure. Dental implants are self-supporting, so they preserve the rest of your natural smile.
Prevent bone loss – By stimulating the jawbone just like real teeth, dental implants prevent the bone deterioration that normally occurs after tooth loss.
Long-Term Benefits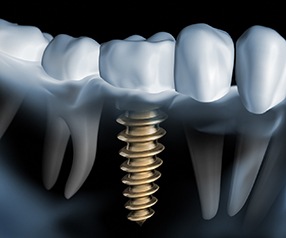 High success rate – Once your implant dentist in Tyler has finished placing your new teeth, there's about a 95% chance that you'll still be enjoying them to the fullest after more than a decade.
Long lifespan – The average lifespan of dental implants is 30 years, but if you take good care of them, they could last even longer. Some dental implant patients are able to keep them for the rest of their lives!
Cost-effective solution – Although dental implants cost more up-front than dentures or bridges, you'll actually save money in the long run. Other solutions have to be repaired or replaced frequently, and you'll have to invest in special cleaning products and/or adhesives. Because of their impressive lifespan and simple maintenance, dental implants are a wise financial investment.
To learn more about these life-changing benefits of dental implants in Tyler, don't hesitate to contact our office today! With all of the advantages they offer, it's no wonder why it's a preferred treatment among patients and professionals alike.
Who Dental Implants Can Help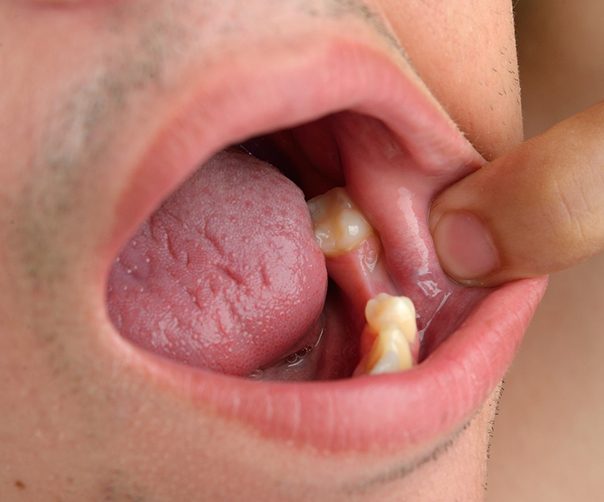 Dental implants are available for more people than ever, but there are a few requirements you'll need to meet to receive them safely. Even if you aren't a great candidate right away, you may be able to get there by having your oral health problems treated and preparatory procedures such as bone grafting or a sinus lift. The only way to know is to visit our office so we can take a closer look at your X-rays and smile. During your visit, we'll also outline your treatment timeline with you so you know what to expect throughout the process.
Who is a Good Candidate for Dental Implants?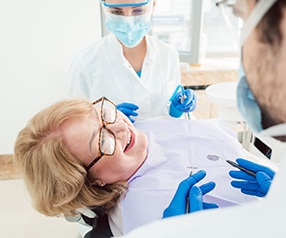 In order to qualify to get dental implants, the first step you need to take is to schedule a consultation with Dr. Markle. During your visit, our team will capture images of your complete facial structure with our CT/Cone Beam Scanner and conduct a visual examination of your teeth and gums.
We'll be looking to make sure that you don't have any existing oral health problems that are untreated and to ensure that your jawbone will be dense enough to undergo the osseointegration process where your implants fuse with the bone. If you need to have additional treatments performed, you'll find out during this initial appointment.
Missing One Tooth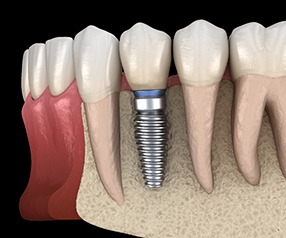 If you have a single gap in your smile that you need to have filled, we'll place one dental implant in that area below the gum tissue. We'll then place a connector piece called an abutment on top after the implant has fully fused and healed. This will hold your custom-crafted dental crown that will restore your complete arch. The crown is made from lifelike, color-matched, ceramic materials to ensure the most natural-looking smile possible.
Missing Multiple Teeth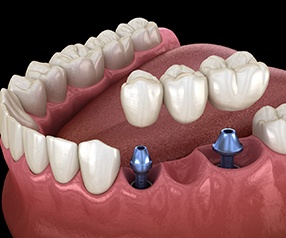 For several missing teeth in a row, we'll place two dental implants that will hold a bridge. They will be located at either end of the gap in your arch. Once the connector pieces are placed on them, we'll anchor your bridge. We can do this all without having to alter your natural, healthy teeth, making it ideal for those who want to retain as much of their original enamel as possible. Additionally, we will not need a dedicated implant for each tooth you need to replace in most cases. For example, a pair of implants can typically hold a three- or four-crown bridge.
Missing All Teeth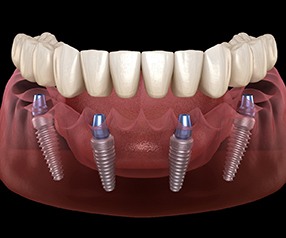 For an entire arch of missing teeth, we'll place anywhere from four to eight implants in strategically-determined areas of your jawbone. These will hold a customized complete denture in place, so you won't have to worry about using denture adhesive or slipping and shifting restorations. Depending on the level of tooth loss you're addressing, we can pair either a full or partial denture with your dental implants. Furthermore, your prosthetic can be customized to be either fixed or removable.
How Dental Implants Work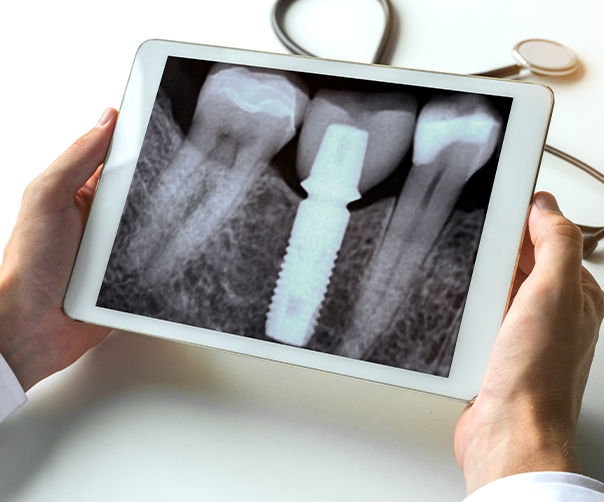 Dr. Markle is one of a small number of dentists who are able to conveniently complete the entire dental implant procedure in-office. That means that you'll be able to comfortably work with the same team you've grown to trust. First, we'll place the dental implants below the surface of your gums so they can fuse with your jawbone. Once the process is complete, we'll connect the abutment, which will hold the restoration in place, and finish your smile with your customized crown, bridge, or denture.
Understanding the Cost of Dental Implants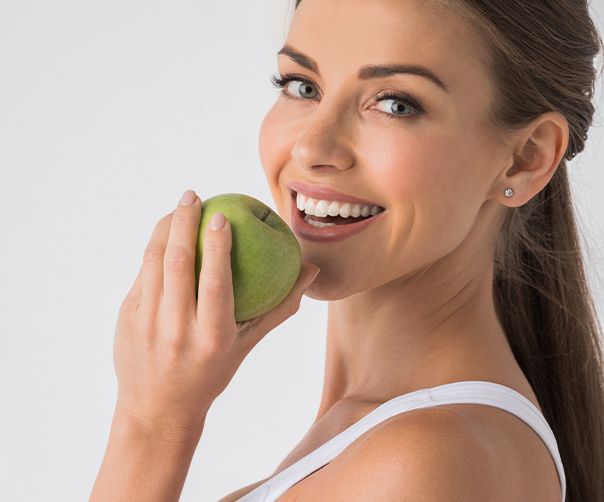 The dental implant process is hand-tailored to meet each individual patient's needs, which is why there's no singular price tag for the procedure. When you visit us for a consultation, we'll outline your treatment plan in detail, answering major questions about the cost, how many implants will need to be placed, and how long the total process will take. Our team will be happy to guide you through your financial options as well. Patients agree that it's a priceless investment that has the potential to last a lifetime with great care!
Dental Implant FAQs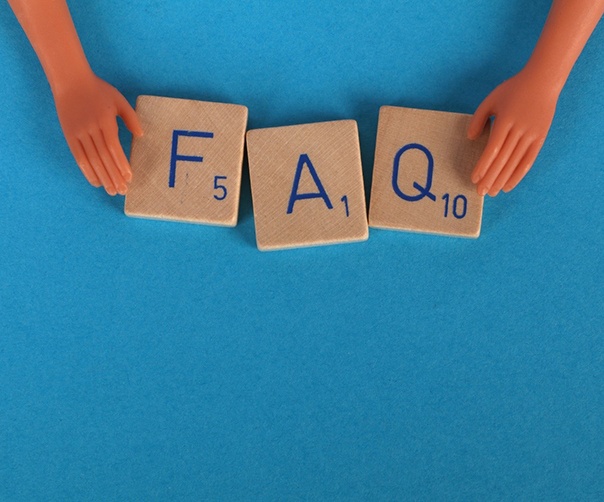 Dental implants in Tyler are a big investment. It's natural to have a few concerns before you're ready to commit to the procedure, but you don't have any reason to worry. We'll explain everything during your initial consultation. While you wait for your appointment, here are the answers to a few common questions to help calm your nerves.
How long do dental implants last?
Dental implants are proven to last for decades with the right care, unlike traditional prosthetics which need to be replaced every few years. Several factors influence the lifespan of dental implants, like your commitment to your oral hygiene and lifestyle habits. You can safeguard your new smile by brushing at least twice a day, flossing nightly, and using an antimicrobial mouthwash. You'll also need to see your dentist at least twice a year for a cleaning and checkup. Your implant dentist in Tyler recommends avoiding anything that might damage your new teeth, like chewing overly hard or sticky foods. If you smoke, it's best to kick the habit to lessen your risk of dental implant failure.
Can I take dental implants out?
Your implant posts are surgically placed into your jaw. Your bone will fuse to them through a process called osseointegration. As a result, you cannot remove them. Only a trained dental professional can take them out, but some implant dentures that can be removed for cleaning.
Are dental implants safe?
Dental implants have over a 95% success rate when placed by a qualified dentist. Most patients who have good oral and general health can benefit from them with little risk. Your dentist will perform a thorough consultation to look for any potential concerns, like periodontal disease, bone loss, diabetes, or cancer. Pre-existing conditions may not prevent you from getting dental implants. Instead, your dentist may take additional precautions to ensure your safety and the success of your new smile, like periodontal therapy or bone grafting.
How can I tell if my dental implant is failing?
The risk of dental implant failure is less than 5%; however, it's important to monitor for any signs of complications, like pain near the implant or inflammation. In some cases, the implant may even feel loose. It's best to contact your dentist immediately for an appointment. They'll pinpoint the cause of the problem to provide the quick intervention you need to save your smile. Time is of the utmost importance, so don't wait to see your dentist.
Do dental implants feel natural?
Dental implants closely feel like your real teeth because they have the support of your jawbone. You'll never need to worry about any slipping or irritation. You'll regain as much as 70% of your natural biting force to enjoy many of your favorite meals again, like steak and corn on the cob; however, cut chewy foods into smaller pieces to make them easier to eat. You won't feel any pain when eating or drinking because the implants don't have any nerve endings. Any sensitivity in the area will originate from the gums surrounding the post.