Emergency Dentistry – Tyler, TX
Pain-Relieving Dentistry
When You Need It The Most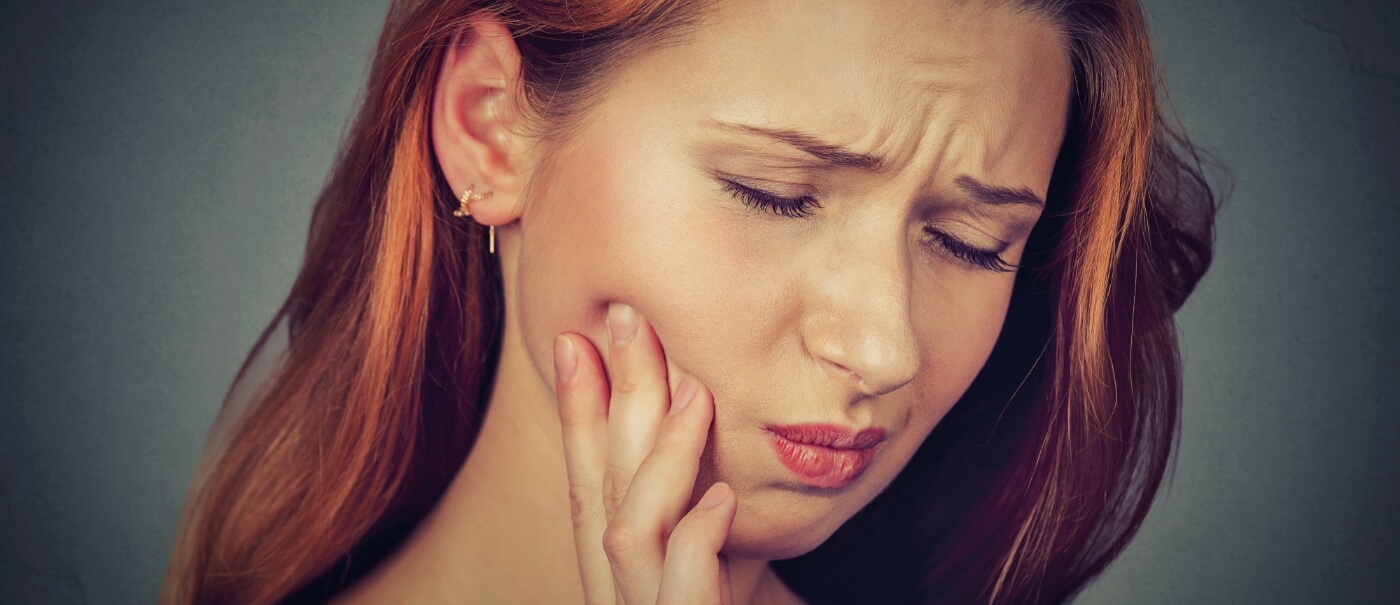 Are you experiencing a searing toothache or knocked out a tooth while playing your favorite sport? In the midst of a dental emergency, it's important to know a trusted dentist nearby that you can call. Southern Oaks Dental offers fast, pain-relieving dental treatment for patients who are in discomfort. All you need to do is contact our dental office and schedule an appointment for emergency dentistry in Tyler, TX with one of our friendly dental staff.
Why Choose Southern Oaks Dental
for Emergency Dentistry?
Modern & Updated
Dental Office
Advanced Digital
X-Ray Imaging
Sedation Dentistry
Available
How to Handle Common
Dental Emergencies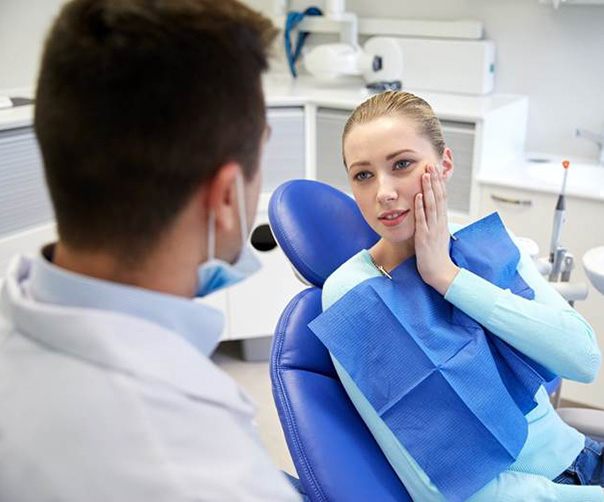 Handling a dental emergency can be hard, especially if you're not prepared. The first thing you should always do is contact our dental office so we can schedule an appointment for you as soon as possible. We'll also provide you with over-the-phone first-aid guidance to reduce the chances of sustaining additional damage to your mouth. Below, we've provided you with some helpful tips to prepare for your emergency appointment.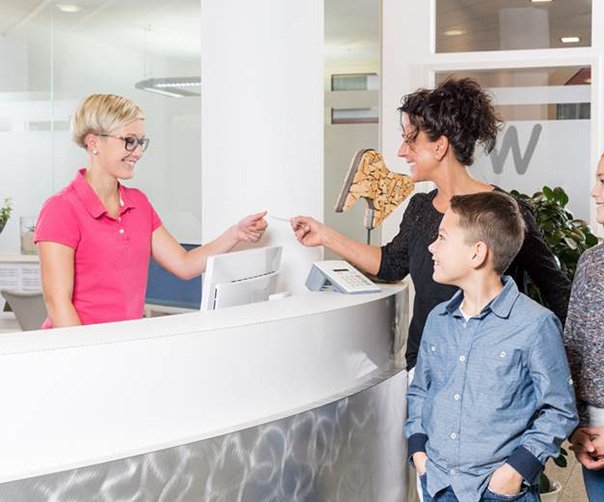 Toothaches
Toothaches often indicate that you have an infection hidden beneath the surface of your tooth. If your pain persists, you can take an over-the-counter pain reliever like ibuprofen. For facial swelling, place a cold compress on the outside of your face for 10 minutes on, 10 minutes off.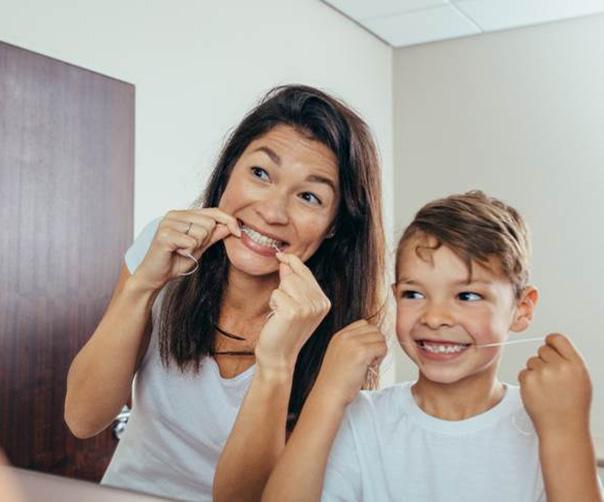 Chipped/Broken Tooth
Retrieve the broken-off piece of tooth from the ground, rinse it under cool water, and store it in a container to bring to the dental office with you. If the damage has created a sharp edge, you can cover it with a piece of sugar-free gum or orthodontic wax.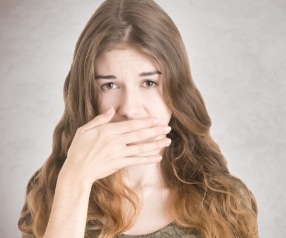 Knocked-Out Tooth
Time is of the essence, so try to get to our dental office within an hour of the incident. Pick up your knocked-out tooth, being sure to only handle it by the biting surface. Rinse any dirt off of it and place it in a sealable container of milk or salt water to keep the tooth alive. For bleeding, place a piece of sterile gauze over the area.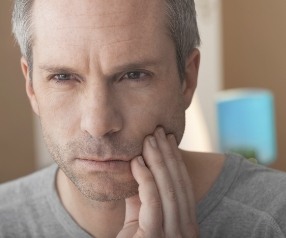 Lost Filling/Crown
If you're able to find your restoration, rinse it under water to clean it off. You can temporarily reattach it using a dab of denture adhesive or piece of sugar-free gum, but be sure to get it replaced in a timely manner to prevent an infection from developing.
How to Prevent
Dental Emergencies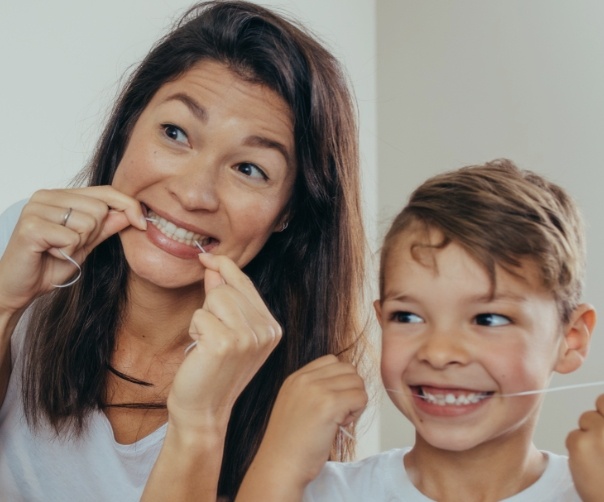 Although it's impossible to completely prevent dental accidents from occurring, there are some ways that you can reduce your risk. Here are some tips to help keep you out of your emergency dentist's treatment chair:
Keep up with your routine checkups and cleanings.
Brush and floss regularly to reduce plaque accumulation.
Maintain a nutritious diet.
Protect your teeth while playing sports.
Wear a mouthguard if your grind and clench your teeth.
Avoid biting on hard items, like fingernails and pens.
The Cost of Treating
Dental Emergencies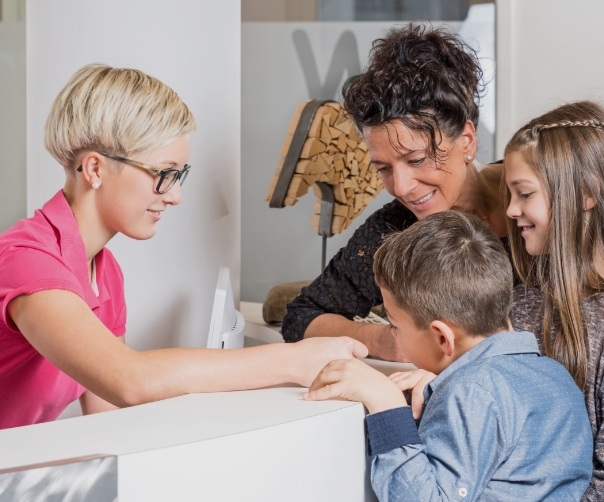 The cost of your emergency dental visit depends on what type of treatment you require. We're able to determine this after we examine your mouth. Our team will always share the details of our findings with you and walk you through all of your options. If you have any questions about dental insurance coverage, financing, or the cost of your treatment, don't hesitate to ask one of our friendly dental professionals.
TMJ/TMD Therapy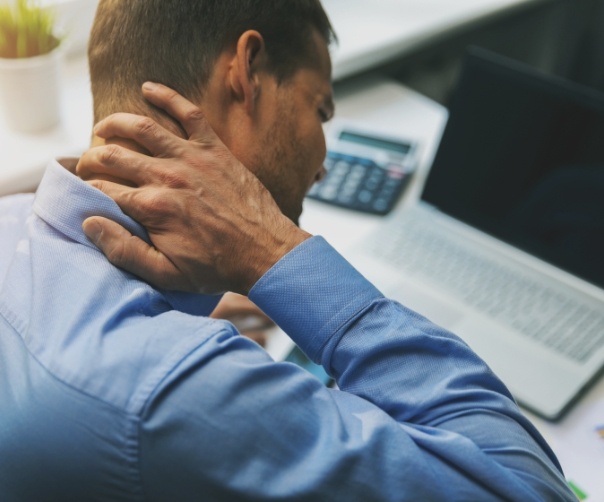 Do you experience debilitating jaw pain, lockjaw, or have difficulty chewing and speaking? These are all indications that you require TMJ therapy. TMJ dysfunction is a condition that impacts the joints on either side of your jaw that connect your jawbone to your skull. When they don't function properly, it can cause a variety of issues that impact your comfort and oral health. Dr. Markle offers different therapy options to help, including equilibration and occlusal splints. To learn more, contact our dental office today.