Restorative Dentistry – Tyler, TX
Repairing The Structure & Health
of Damaged Teeth
Dental damage and decay are two common oral health problems that can cause uncomfortable symptoms and impact the rest of your smile if they're not treated in a timely manner. Fortunately, at Southern Oaks Dental, we offer natural-looking, customized restorative treatments that repair the health of your damaged tooth while maintaining its beautiful, natural appearance. To learn more about options for restorative dentistry in Tyler, TX and whether they can benefit you, contact our dental office today!
Why Choose Southern Oaks Dental
for Restorative Dentistry?
Biocompatible
Cavity Fillings
Customized
Dental Crowns
High-Quality
Dental Materials
Tooth-Colored Fillings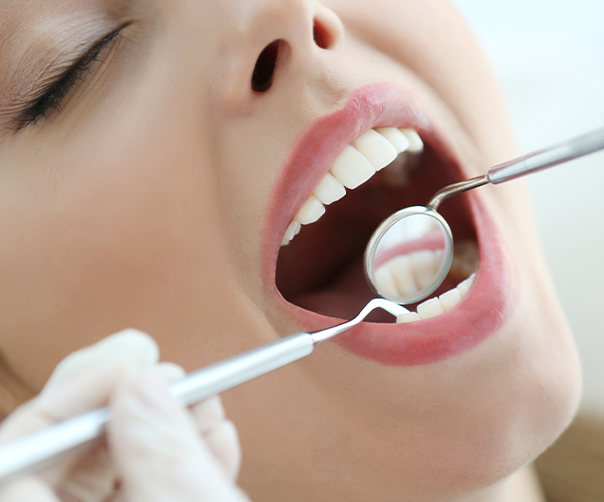 Tooth-colored fillings are a highly effective and natural-looking cavity treatment made from a biocompatible material called composite resin. If we notice that you have decay, we'll clean the area and place the resin in the tooth to prevent the damage from spreading. Using a UV light we'll cure the filling, allowing it to harden and chemically fuse with your natural enamel. This allows the resin to continue providing your tooth with protection for years to come.
Dental Crowns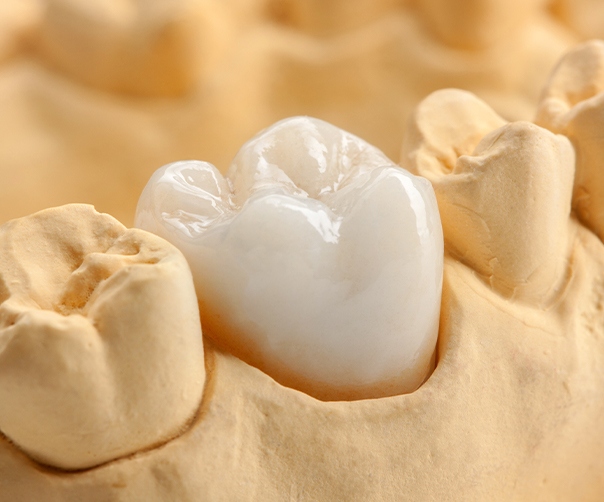 Whether you have a damaged, severely misshapen, or decayed tooth that needs additional protection and support, our customized dental crowns in Tyler can help. Patients often choose to have theirs crafted from zirconia or porcelain for a completely natural look and feel. Once we cement the crown to your prepared tooth, you'll be able to continue using it as you normally would for 15 or more years with routine maintenance and care.