Cosmetic Dentistry – Tyler, TX
Get A Confidence-Boosting
Smile Today
Every human on the planet knows the positive message sent by even the smallest of grins. But did you know that smiling has real health benefits? Scientific research has shown that a genuine smile can change your mood, boost your immune system, lower your blood pressure, and increase production of feel-good hormones such as serotonin and endorphins.
If you're worried about the imperfections of your smile—maybe you have odd spacing, cracked enamel, or discolorations—then you could benefit from the options for cosmetic dentistry in Tyler, TX offered by Dr. Markle. After all, your smile is more than a greeting—it's an instant remedy against the blues and potential illness.
Why Choose Southern Oaks Dental
for Cosmetic Dentistry?
Accurate Digital
Impression System
Experienced
Cosmetic Dentist
Additional Financing
Available
Porcelain Veneers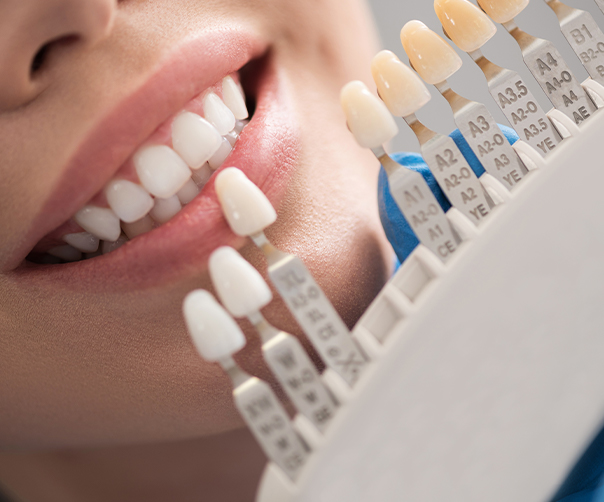 When you look in the mirror, is your eye drawn to dental discoloration, then to small chips and cracks that litter your smile? If you suffer from several different cosmetic imperfections that are causing your self-confidence to decline, porcelain veneers may be the answer for you. These are thin, durable, custom-crafted shells made from stain-resistant dental porcelain that are made to fit over the visible surface of your teeth. Once placed, they conceal a variety of flaws and make your smile appear complete, bright, aligned, and beautiful.
Metal-Free Dental Crowns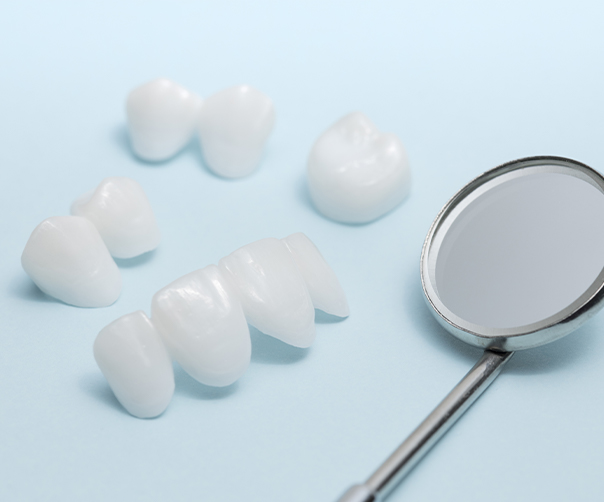 In the past, repairing a damaged and severely decayed tooth meant getting a metal crown that was highly noticeable. Over time, they could cause heightened dental sensitivity, dark lines around the tooth, and even tooth discoloration. At Southern Oaks Dental, we utilize beautiful zirconia, porcelain, and ceramic, which can all be custom-shaded to match the color of your natural enamel and flawlessly blend-in with your smile. They also provide lasting protection from additional damage, so you can rest-assured that your tooth will stay healthy.
Cosmetic Dental Bonding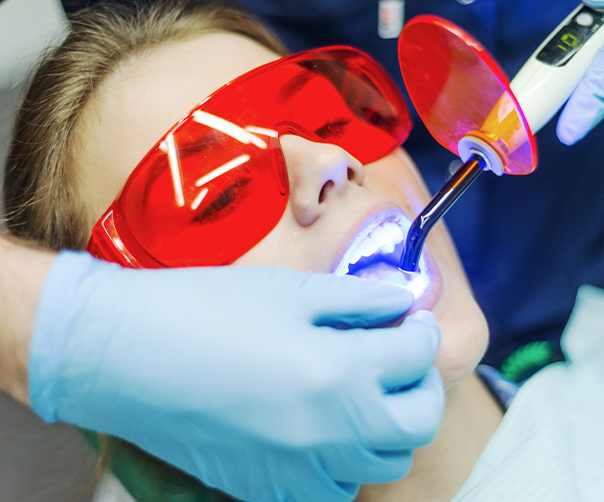 Each year, countless people across the nation end up chipping, cracking, or damaging their teeth. Whether it's from a stray ball at your company kickball tournament or tripping over a curb while you're distracted, these accidents happen. If you get back home only to realize that your smile doesn't look the same as it once did, don't fret! We offer cost-effective cosmetic bonding that allows us to re-sculpt the missing portion of your tooth from a composite resin to rebuild your completed grin.
KoR® Teeth Whitening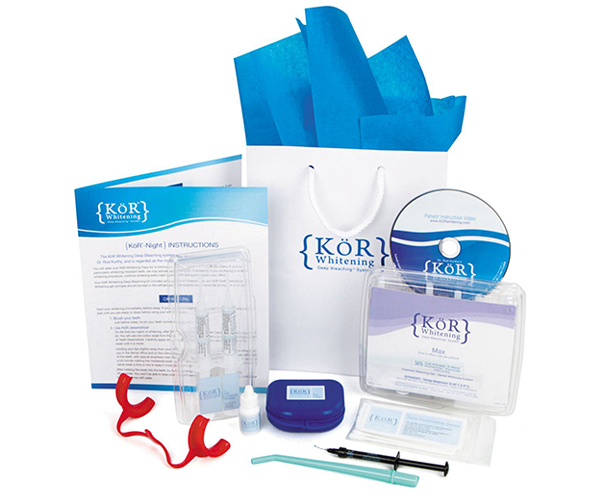 Are you tired of using countless different teeth whitening products from the department store that don't provide you with the lasting results you want? Dr. Markle offers fast, in-office KoR teeth whitening treatment to provide you with brilliant results within as little as an hour. Our team uses highly concentrated ingredients that have been clinically tested and approved by the ADA to be safe and effective, unlike many over-the-counter products. For virtually guaranteed teeth whitening results, schedule an appointment today!
Gum Recontouring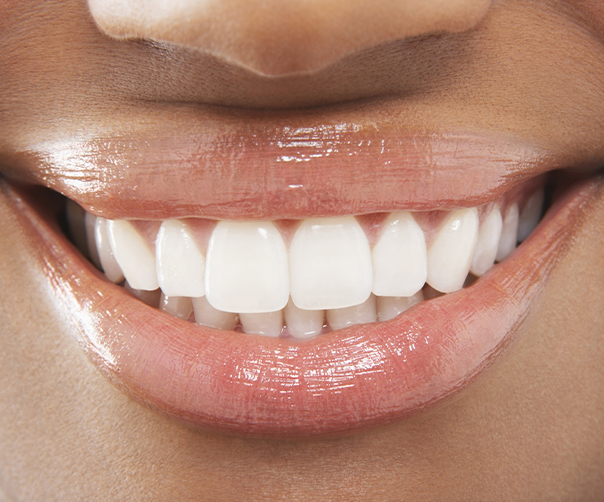 Does your smile look disproportionately gummy? The showstopping feature of any grin should be your beautiful, healthy, and bright teeth. For some people, most of their pearly whites are being covered up by pink gums that aren't as flattering to look at. If you have a gummy smile, you may be able to benefit from gum recontouring. Using our Ivoclar diode dental laser, our team is able to precisely re-sculpt your gumline to reveal more of your teeth and less of your oral tissues.
Virtual Smile Design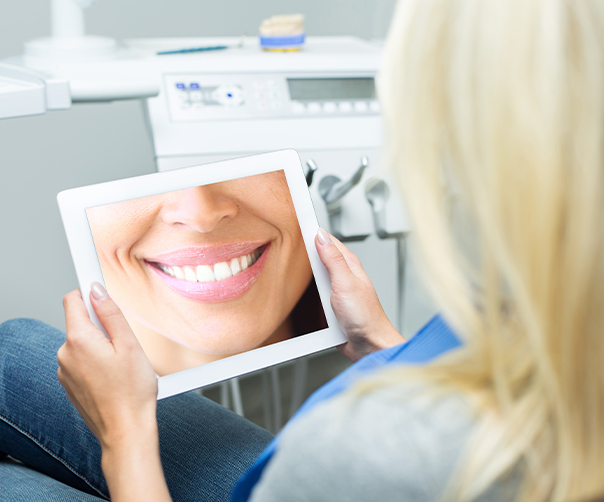 Many patients want to get cosmetic dental services, but the one thing that stands in their way is the anxiety of not knowing what the results are going to look like. This can make it seem like you're taking a gamble on your grin. Using the latest dental technology, we're able to build a blueprint of your mouth to show you what your smile will look like before and after getting the treatments you want. That way, you know exactly what to expect and can confidently invest in your grin.