Dental Insurance - Tyler, TX
Helping You Maximize
Your Benefits
Dental insurance can be complicated to understand. Between the jargon and the fact that every plan can vary, many patients find themselves flustered when they have questions about coverage and discounts. If you need any help learning more about your dental insurance, our financial staff member is more than happy to help. We have years of experience helping our patients maximize their benefits and keep money in their wallet.
Understanding How Dental Insurance Works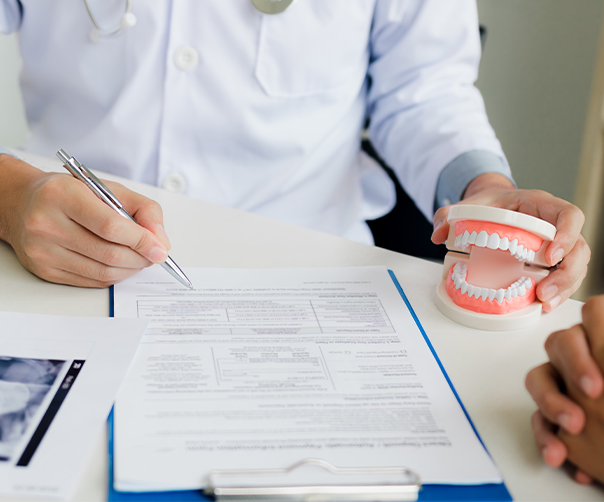 Dental insurance aims to prevent problems from ever occurring by covering routine preventive care. This includes basic services, like checkups and cleanings, that prevent plaque and tartar accumulation that can lead to serious oral health issues. Many plans also contain a few other important elements, such as:
An annual maximum, which is a capped-off amount of money they'll provide for dental treatments each year.
Co-payments, which is a set fee for dental visits that you'll need to pay upon being seen. Most of the time you can find these amounts on your insurance card.
A deductible, which is a specific amount of money that your insurance requires you to pay before your benefits kick in.
If you need help understanding your insurance plan, call us!
What Your Dental Insurance Plan Covers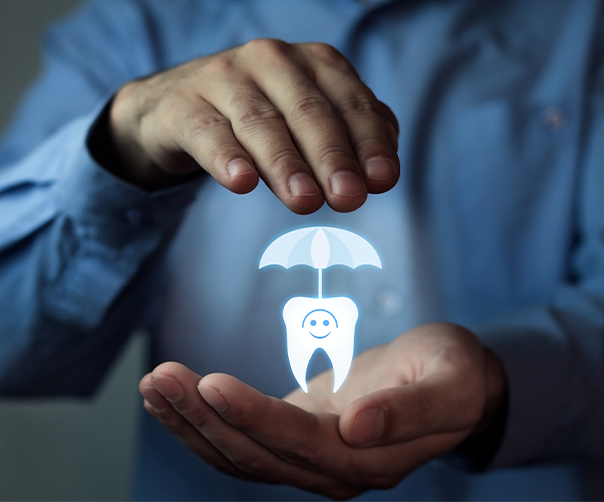 It's important to keep in mind that every insurance plan's benefits differ, which is why it's always a good idea to consult with yours to learn what it covers. The average coverage structure of an insurance plan is 100-80-50. What this means is that they pay for 100 percent of the cost of preventive care, like routine visits, 80 percent of more extensive treatments like root canals, and 50 percent of serious procedures, such as tooth extractions.
Our In-Network PPO Dental Insurance Providers
At Southern Oaks Dental, we're proud to be an in-network provider with several PPO plans. What this means is that we negotiate discounts with the insurance company as an in-network dentist, allowing us to pass on savings and convenience to our patients. This includes small things that add up, like not having to pay at the time of your visit and lower out-of-pocket costs. Here are some of the PPO plans that we're in-network with.
Delta Dental Premier
And many more!
Don't see your plan? We likely take it! Reach out to our team today!