Dentures – Tyler, TX
Enjoy a Beautiful Smile
If you've experienced significant tooth loss, you're not alone. At least 35 million Americans have lost all their teeth in one or both arches. Thankfully, you don't need to live with an incomplete smile. We offer the latest solutions for dentures in Tyler to restore your confidence and quality of life. You can rest assured knowing your new teeth will closely look and feel realistic to chew, speak, and smile without any worry.
Why Choose Southern Oaks Dental for Dentures?
Personalized solutions for each patient.
High-quality, durable materials.
Advanced technology for a comfortable fit.
Types of Dentures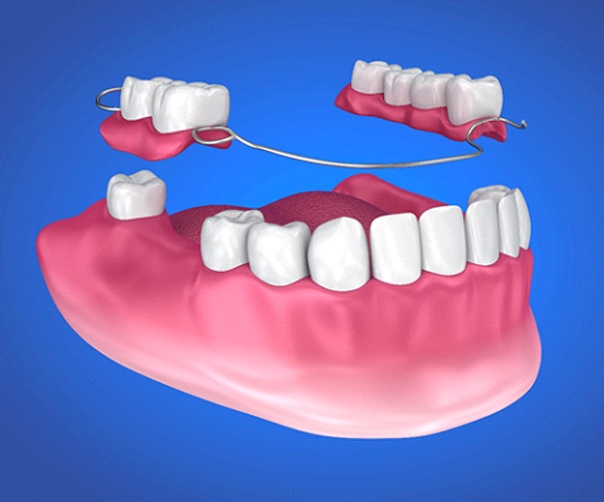 You have more options than ever to replace your missing teeth. We'll perform a thorough consultation to determine the extent of your tooth loss to create a personalized treatment plan. Based on your individual needs, you might be a candidate for:
Partial Dentures
If you still have a few healthy teeth, a partial denture may be right for you. Prosthetic teeth are fixed in a gum-colored base with a metal framework that allows it to clip onto your teeth. Your partial is carefully crafted to match the appearance of your natural teeth to blend in when you smile.
Full Denture
A full denture treats an entire arch of lost teeth. Prosthetics are set in an acrylic base that rests on top of your gum tissue. It's held in place using suction or an adhesive. Although they have a bad reputation for looking fake, new advancements have improved their fit and aesthetics.
Implant Denture
You can enjoy the next best thing to your real teeth by supporting your denture with 4 to 10 dental implants. Titanium posts are surgically placed into your jaw to anchor your denture to your bone.
Benefits of Dentures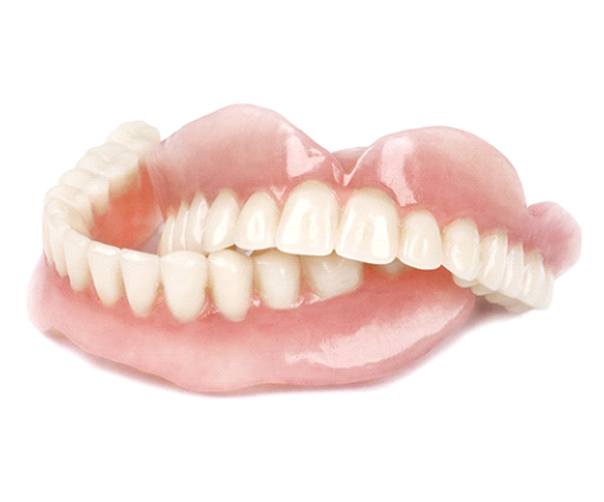 Dentures provide a variety of benefits to restore your quality of life. When choosing to replace your missing teeth, you'll enjoy:
Improved confidence
Ability to chew a variety of foods
Improve your oral health
Convenient solution
Supports your facial tissues
Durable to withstand the pressure of regular chewing
Speak clearly
Caring for Your Dentures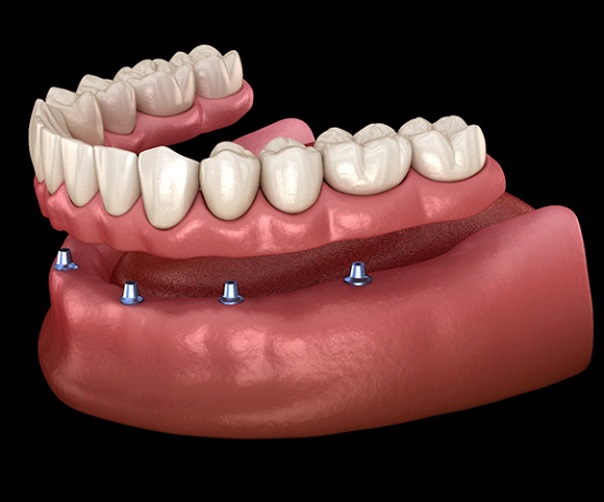 Although your dentures aren't subject to tooth decay, you still need to maintain your oral hygiene routine and take the time to care for your dentures each day. You can help promote the longevity of your new smile by following a few tips:
Use a soft-bristled toothbrush to clean your dentures at least once a day.
Soak your dentures at night in a cleaning solution.
Remove your dentures at night to give your gums time to rest.
Don't let your dentures dry out.
Don't expose your dentures to excessive heat.
Visit your dentist at least twice a year for preventive care.
Have your dentures relined regularly.
Complete Your Smile Today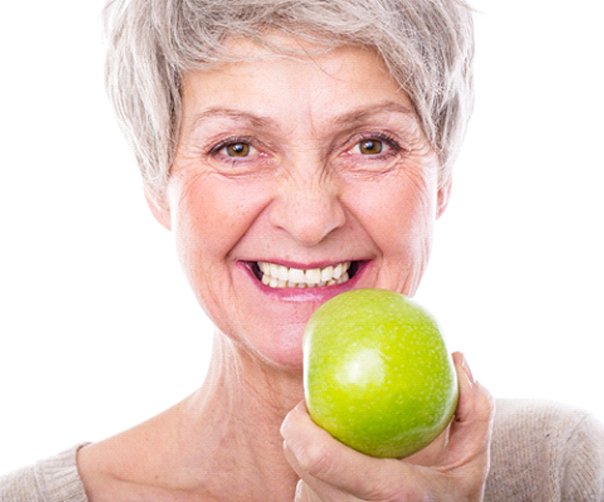 If you're ready to love the smile you see in the mirror, dentures may be an option for you. Contact our office today to schedule your consultation to treat your tooth loss. We'll create the individualized plan you need to smile confidently and enjoy your favorite foods again.