Cleaning and Dental Checkup – Tyler, TX
Invest in Healthy Teeth and Gums
Brushing and flossing are your first lines of defense against cavities and gum disease, but your oral hygiene habits are only half the care your smile needs to stay healthy. The American Dental Association recommends a cleaning and dental checkup in Tyler every 6 months, even if you don't have any concerns. Dr. Markle will help you achieve and maintain your best smile through the power of preventive dentistry.
Why Are Regular Dental Checkups & Cleanings Important?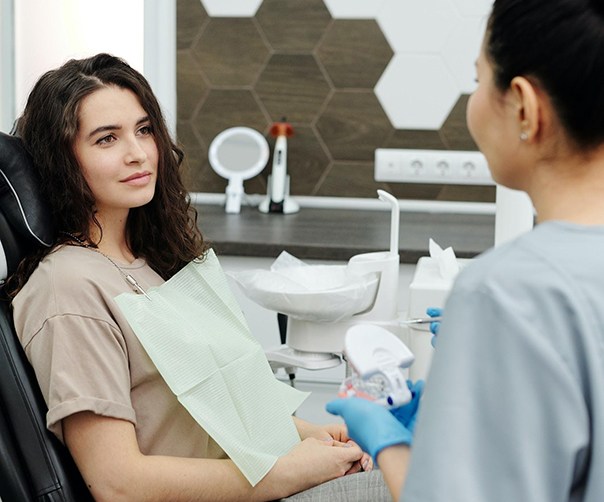 Routine cleanings and checkups with your dentist in Tyler are effective ways to keep common oral health issues at bay. Preserving your natural smile will lessen your risk of tooth loss and reduce your long-term dental expenses. Research has found that every $1 spent on prevention can save up to $50 on emergency and restorative services.
Visiting your dentist regularly is an investment in your oral and general health to save money down the road. If you have dental insurance, you can get the cleaning and checkup you need after a copayment. You'll keep your smile healthy without worrying about a large bill.
What to Expect During a Dental Checkup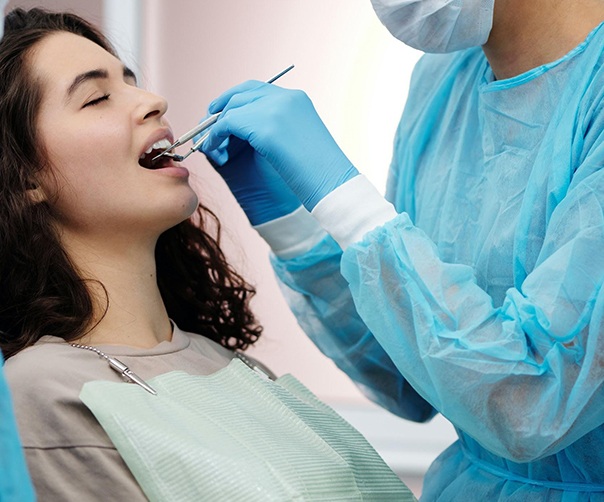 Your dentist will examine every tooth and your gums to look for any concerns, like enamel toss, gum inflammation, or other issues affecting your oral tissues and structures. Dr. Markel will review digital X-rays of your mouth to look for any problems that may not be visible from the surface, like infections. After completing his examination, he will review his findings with you and explain if any treatments are necessary, like a filling, deep cleaning, or other procedures to reinstate a healthy smile.
You can use your dental insurance to offset the cost of restorative procedures to rehabilitate your smile without draining your bank account. If you don't have dental coverage, don't worry. Our office provides various payment options to keep your care within your budget.
Dr. Markle may suggest certain preventive treatments to safeguard your smile, like a fluoride varnish, nightguard to treat bruxism, or TMJ therapy.
If you have any concerns about your oral health or questions about your treatment plan, Dr. Markle will provide you with the information you need to make educated decisions for your smile.
What to Expect During a Dental Cleaning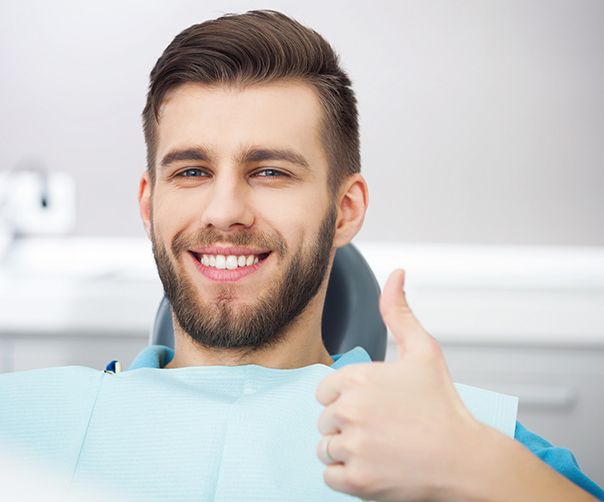 Besides a comprehensive checkup, your dental hygienist will perform a teeth cleaning in Tyler. While brushing and flossing are effective methods of removing food debris and plaque, they can't clean everywhere in your mouth. Plaque and tartar can accumulate in hard-to-reach areas, increasing your risk of bad breath, cavities, and gum disease.
Your hygienist will use special dental instruments to remove any buildup. They will also discuss your current oral hygiene routine and make recommendations to keep your mouth healthy in between your regular appointments, like using a daily mouthwash.
If it has been longer than 6 months since your last cleaning and checkup, contact our office today to schedule an appointment. We look forward to helping you achieve the healthy smile you deserve.