Root Canal Therapy – Tyler, TX
Preserving The Health
Of Your Natural Teeth
If you have a severe toothache that won't seem to go away, it's likely a sign that there's an infection in the inner chamber of your tooth that's attacking the pulp, which is a cluster of nerves and soft tissue. To save your tooth from extraction and preserve your natural smile, we may suggest root canal therapy. This treatment is widely misconceived as being painful, but our team makes sure that you won't feel an ounce of discomfort throughout root canal therapy in Tyler, TX.
Why Choose Southern Oaks Dental
for Root Canal Therapy?
Natural-Looking
Dental Crowns
Get Rid Of Severe
Toothache Pain
We Accept
Dental Insurance
The Root Canal Procedure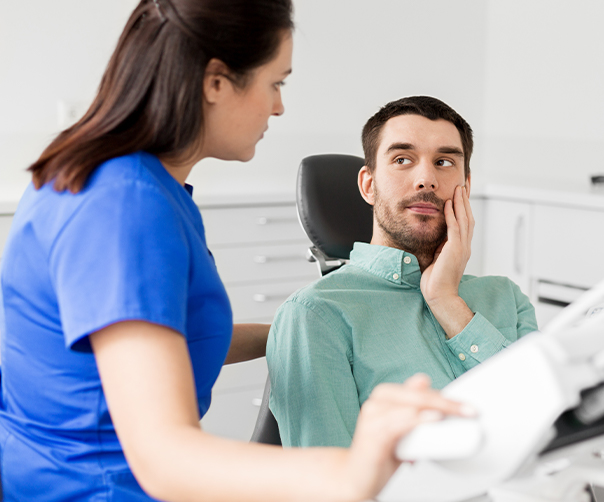 The procedure typically takes place over the course of two appointments. During the first visit, Dr. Markle will access the inner chamber of your tooth using a special instrument called a bur. Once inside the inner chamber, he will remove the infected pulp that's causing you pain and sanitize the area to get rid of any lingering bacteria. To rebuild the structure of your tooth, he'll fill it with a moldable substance called gutta-percha and top it off with a customized dental crown during a second appointment.
Signs You May Need
Root Canal Therapy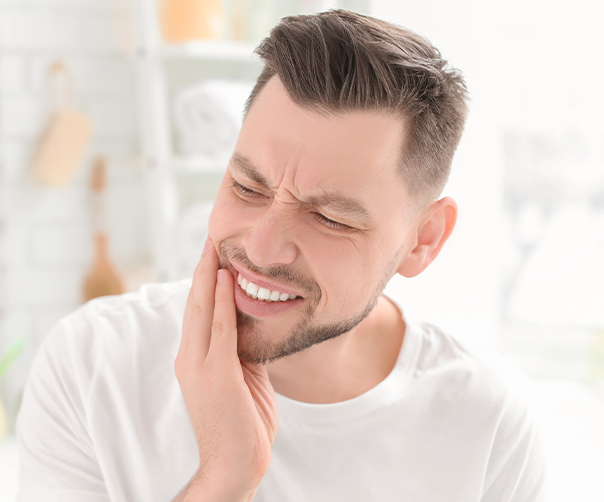 Root canals are treatments used to address infections that can be caused by untreated decay, severe dental damage, or faulty restorations. While a severe toothache is the most common sign that you require a root canal, some other symptoms include:
A pimple-like bump near the affected tooth
Swollen and tender gums near the painful tooth
Facial swelling
Sensitivity when biting down or chewing
Tender or swollen lymph nodes
Dental sensitivity to hot and cold temperatures