Dental Bridges – Tyler, TX
Replace Multiple Teeth at Once!
Let's say you're dealing with some moderate tooth loss. As such, you need more than a single implant but less than a denture. What should you do? Well, you ought to get a high-quality dental bridge in Tyler! At Southern Oaks Dental, this treatment can replace multiple teeth and thus restore your full smile. If you'd like to learn more about it, read the content below or call our office to speak directly with a team member.
What is a Dental Bridge?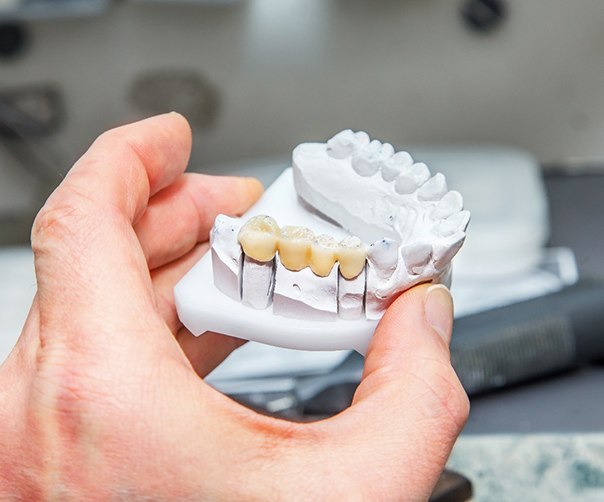 A dental bridge is an appliance that replaces one or more missing teeth. In most cases, it's made up of two dental crowns fused to either side of a replacement tooth. This replacement, or pontic, is usually porcelain since said material matches your tooth color. The appliance as a whole stays secure by anchoring its crowns to your existing teeth.
Usually, the best candidate for a dental bridge is someone who's lost multiple teeth adjacent to each other.
The Types of Dental Bridges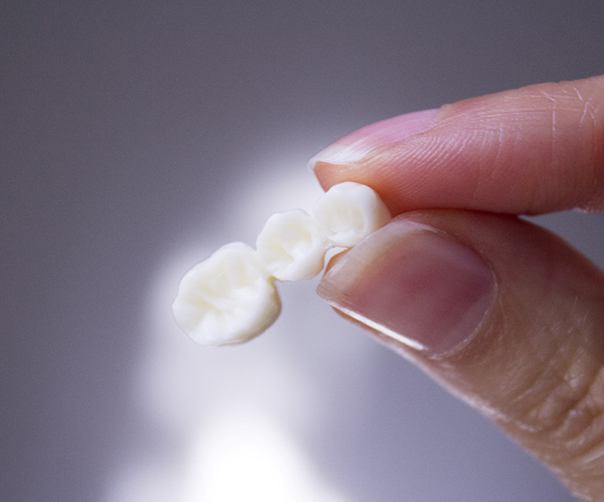 Before starting treatment, you'll have a consultation with Dr. Markle. In doing so, he'll have a chance to examine your mouth, learn about your smile goals, and ask about your medical history. Most importantly, the process will help determine what type of dental bridge is best for you.
Based on this discussion, the Southern Oaks Dental team will walk you through possible treatment options. These choices will include the following:
Traditional Dental Bridge
Using dental crowns, a traditional bridge is one that secures itself to abutment teeth. However, it alters surrounding natural teeth to replace the missing ones.
Per its name, a traditional bridge is the more common kind. It's also fixed, meaning it can't be removed until you need to repair or replace it.
Implant Bridge
Unlike a traditional one, an implant bridge secures itself with dental implants. The latter are replacement teeth that fuse with your jaw.
Since this bridge places pontics over implants, it doesn't alter your natural teeth. That said, it tends to be pricier than the traditional model.
The Benefits of Getting a Dental Bridge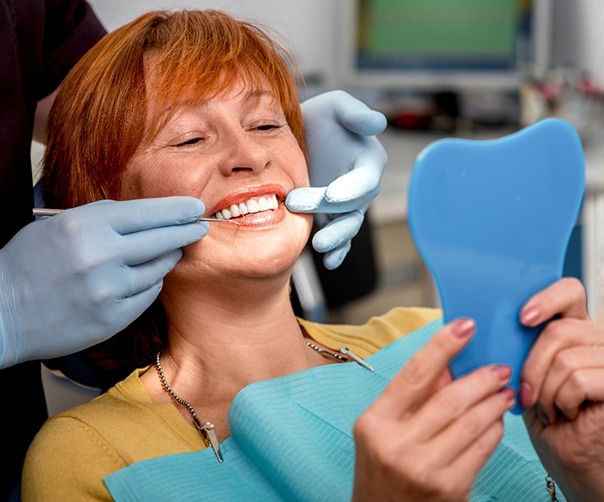 When you replace multiple teeth with a bridge, you'll experience perks like:
Better Tooth Alignment: Since your tooth gaps will be filled, the bridge will keep your natural teeth from tilting toward empty spaces.
Natural Looks: Thanks to modern technology, dental bridges blend seamlessly with surrounding teeth.
Long-Lasting Results: With proper care, a traditional bridge can last for 15 years. Meanwhile, implant ones have a potential lifespan of 35 years or more.
Fast Treatment: A dental bridge treatment is faster than, say, getting a single dental crown.
Ultimately, you can count on a dental bridge in Tyler to replace your teeth. So, what are you waiting for? Contact our office to book your consultation — the Southern Oaks Dental team is eager to transform your smile!