Invisalign – Tyler, TX
The Comfortable & Discreet Way to Straighten Your Smile
As a highly experienced dentist, Dr. Travis A. Markle understands the importance of having a straight smile. Not only are well-aligned teeth often considered more attractive, but they help you avoid speaking and eating problems that crooked teeth can cause. What's more, you don't even have to wear metal braces to straighten your smile, thanks to Invisalign in Tyler. This system of clear plastic aligner trays shifts your teeth into the right position without onlookers even being able to tell. To get started on achieving a beautiful straight smile, contact our team at Southern Oaks Dental today!
Why Choose Southern Oaks Dental for Invisalign?
General Dentist with Orthodontic Experience
Treatment Suitable for Teens and Adults
Often Takes Less Time Than Metal Braces
How Invisalign Works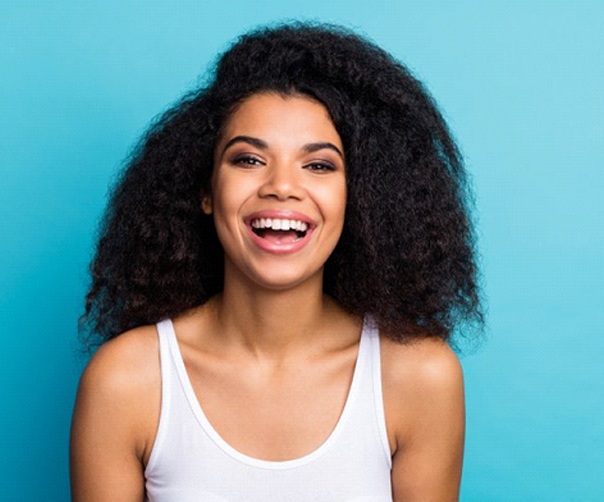 After taking impressions of your smile, Dr. Markle will use special Invisalign technology to design a series of translucent aligners specifically made to fit comfortably over your pearly whites. Each pair of trays, which you'll wear for about two weeks, will shift a small section of your smile at a time until your treatment is complete. Plan on wearing the aligners for about 20 to 22 hours a day, only removing them for eating, drinking, brushing, and flossing. Throughout the course of your treatment, you'll need to visit your dentist in Tyler every few weeks, but these appointments should be brief. All we'll do is give you the next few sets of aligners and evaluate your progress.
Who Can Invisalign Help?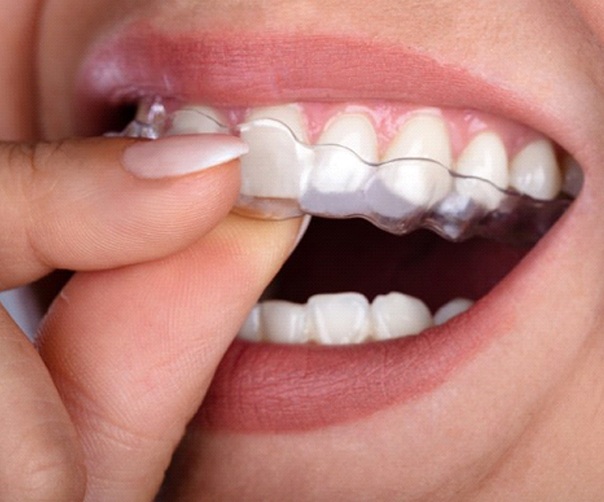 Invisalign is quite a versatile solution, as it can address many of the most common orthodontic problems that patients face, such as:
The aligners can evenly space out overcrowded teeth. Teeth that are too close together can be difficult to brush and floss, increasing your risk of cavities.
Invisalign can also close slight gaps between teeth, preventing food particles from getting trapped there and causing bad breath, tooth decay, and gum disease.
Bit alignment problems, like overbite, underbite, or crossbite, can strain your temporomandibular joint (TMJ), leading to chronic teeth grinding, worn-down teeth, and jaw pain. Luckily, Invisalign can correct mild to moderate bite misalignment.
Benefits of Invisalign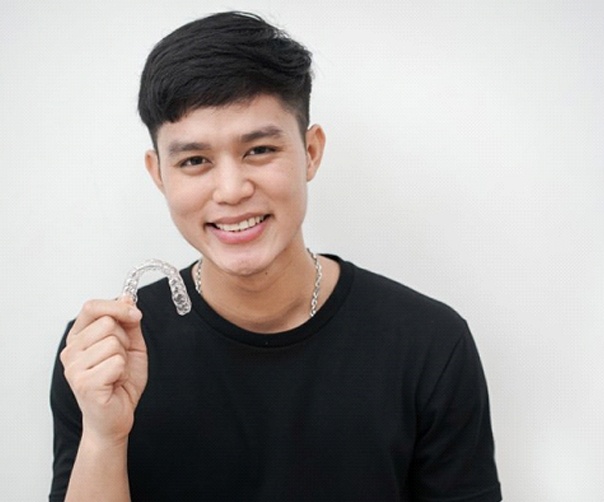 Here are just a few of the advantages that Invisalign has over alternative orthodontic solutions:
The smooth edges of the plastic aligners are made with your comfort in mind. They shouldn't irritate the soft tissues in your mouth like the brackets and wires of traditional braces tend to do.
While braces often take at least two years to straighten your smile, the average treatment time with Invisalign is just 12 to 18 months.
Unless someone sees you put in or remove the aligners, no one should be able to notice you're wearing them.
Since you can simply take your trays out before eating, Invisalign doesn't restrict your diet like metal braces do.
Cost of Invisalign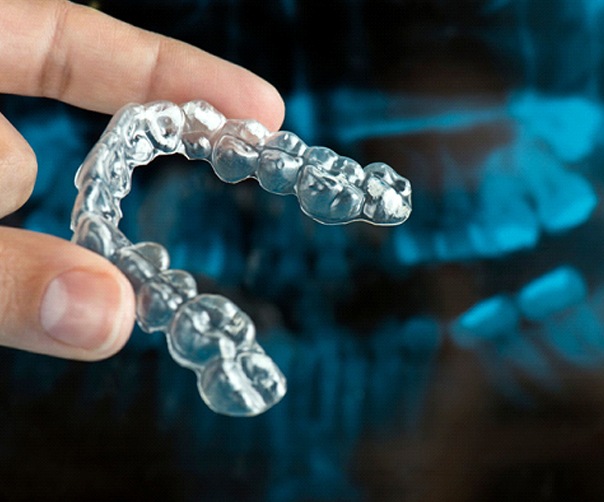 There are many factors that can affect the cost of Invisalign clear braces in Tyler, such as the degree to which your teeth are misaligned. This will impact how long your treatment will take and how many aligners you'll have to wear. Neglecting to wear your aligners for 20 to 22 hours a day could make your treatment take longer, increasing your overall cost of treatment. Age is another factor. Older folks' teeth are more firmly planted in their jaws, so it may take a bit longer to shift them into a new position.
At your consultation, we'll discuss all of these factors with you and provide you with a cost estimate you can trust.