Invisalign – Tyler, TX
The Comfortable & Discreet Way to Straighten Your Smile
As a highly experienced dentist, Dr. Travis A. Markle understands the importance of having a straight smile. Not only are well-aligned teeth often considered more attractive, but they help you avoid speaking and eating problems that crooked teeth can cause. What's more, you don't even have to wear metal braces to straighten your smile, thanks to Invisalign in Tyler. This system of clear plastic aligner trays shifts your teeth into the right position without onlookers even being able to tell. To get started on achieving a beautiful straight smile, contact our team at Southern Oaks Dental today!
Why Choose Southern Oaks Dental for Invisalign?
General Dentist with Orthodontic Experience
Treatment Suitable for Teens and Adults
Often Takes Less Time Than Metal Braces
How Invisalign Works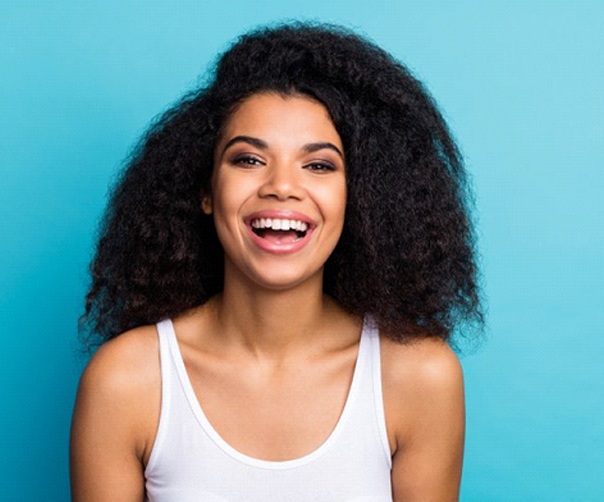 After taking impressions of your smile, Dr. Markle will use special Invisalign technology to design a series of translucent aligners specifically made to fit comfortably over your pearly whites. Each pair of trays, which you'll wear for about two weeks, will shift a small section of your smile at a time until your treatment is complete. Plan on wearing the aligners for about 20 to 22 hours a day, only removing them for eating, drinking, brushing, and flossing. Throughout the course of your treatment, you'll need to visit your dentist in Tyler every few weeks, but these appointments should be brief. All we'll do is give you the next few sets of aligners and evaluate your progress.
Who Can Invisalign Help?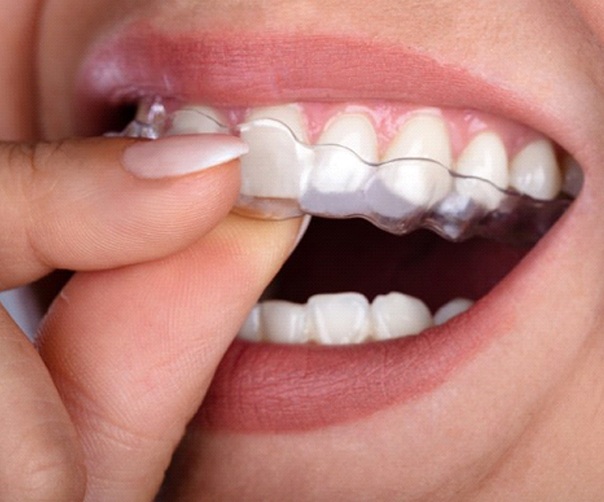 Invisalign is quite a versatile solution, as it can address many of the most common orthodontic problems that patients face, such as:
The aligners can evenly space out overcrowded teeth. Teeth that are too close together can be difficult to brush and floss, increasing your risk of cavities.
Invisalign can also close slight gaps between teeth, preventing food particles from getting trapped there and causing bad breath, tooth decay, and gum disease.
Bit alignment problems, like overbite, underbite, or crossbite, can strain your temporomandibular joint (TMJ), leading to chronic teeth grinding, worn-down teeth, and jaw pain. Luckily, Invisalign can correct mild to moderate bite misalignment.
Benefits of Invisalign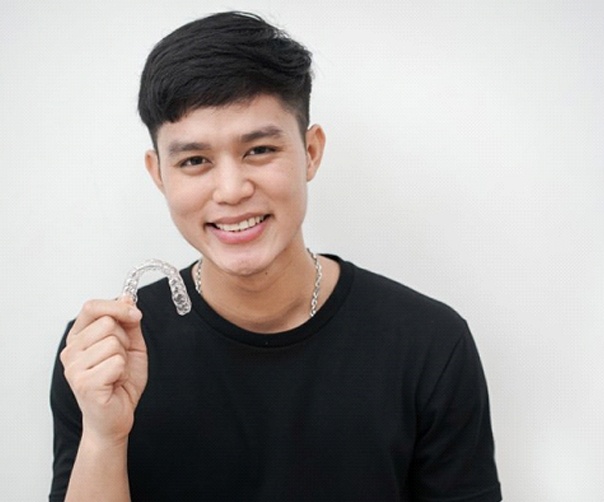 Here are just a few of the advantages that Invisalign has over alternative orthodontic solutions:
The smooth edges of the plastic aligners are made with your comfort in mind. They shouldn't irritate the soft tissues in your mouth like the brackets and wires of traditional braces tend to do.
While braces often take at least two years to straighten your smile, the average treatment time with Invisalign is just 12 to 18 months.
Unless someone sees you put in or remove the aligners, no one should be able to notice you're wearing them.
Since you can simply take your trays out before eating, Invisalign doesn't restrict your diet like metal braces do.
Understanding the Cost of Invisalign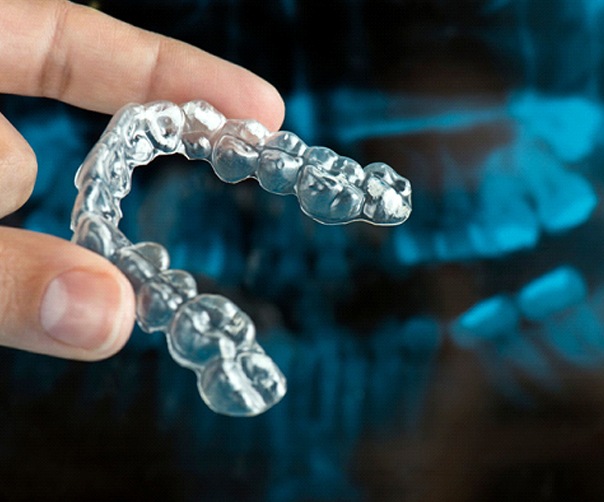 Do you wish you could be able to show off a perfectly straight smile? If so, Invisalign could be the ideal solution for you. Not only can you straighten your smile much quicker than with traditional braces, but the process will also be incredibly discreet. While the benefits of this treatment are clear, you'll want to consider the overall cost before committing to any work. This way you won't have any surprises when you get the bill, providing you with a stress-free experience during your treatment. Read along to learn more about the cost of Invisalign in Tyler!
Factors That Affect the Cost of Invisalign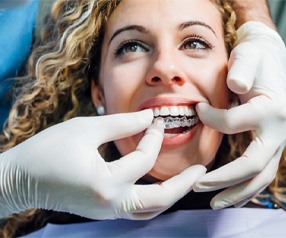 Although the price of Invisalign will typically vary between patients, here are a few main factors that can influence what you would expect to pay:
Complexity of case : Some dental situations may require more extensive treatment. If you have severe misalignment concerns, then your treatment will likely cost more.
Number of arches : Many dentists will recommend that a patient undergoing Invisalign should straighten both their upper and lower arches. While this can be due to a variety of reasons, some people may only require one arch to be corrected, significantly lowering the overall price.
Length of treatment : The longer your treatment time, the more aligners you'll need and the higher the cost.
Invisalign vs. Smile Direct Club™: What Costs More?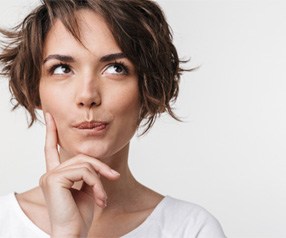 It can be tempting for patients to search for convenient orthodontic treatments, such as Smile Direct Club™. While these lower-budget options can initially save you money, it doesn't mean they'll be more cost-effective in the long run. Many do-it-yourself approaches have little-to-no oversight from a dentist. This means there will be more room for error, and you might end up at risk of serious complications that will require treatment from a dental professional anyway!
On the other hand, your dentist will work with you every step of your Invisalign process. They will ensure that your clear aligners fit perfectly with your smile, increasing your chances of successful treatment. Though it comes at a higher initial price, the value you get for a smooth and stress-free process will be well worth it.
Does Dental Insurance Cover Invisalign?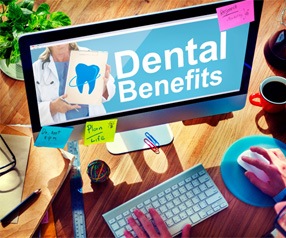 While dental insurance doesn't typically cover cosmetic treatments, some may offer plans to help with orthodontic options. You'll need to verify with your provider the details of your benefits to see if they can assist you in paying for your Invisalign process. Our team is in-network with multiple dental insurance plans, such as Delta Dental Premiere, and will be more than happy to help you navigate your policy.
Options for Making Invisalign Affordable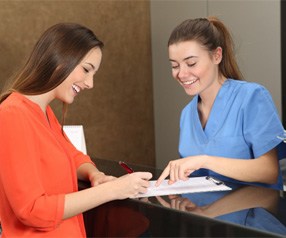 Don't have dental insurance? No worries! You can easily explore alternative financing options to help make your treatment more affordable. Our practice offers Invisalign promotions that can allow you to pay as low as $320 a month. We are also proud to work with CareCredit—a third-party financier—that can split up the overall cost of Invisalign into smaller monthly installments. Many of their plans also come with little-to-no interest. This will allow you to undergo a smooth and easy-going treatment without having to break the bank!
Invisalign FAQs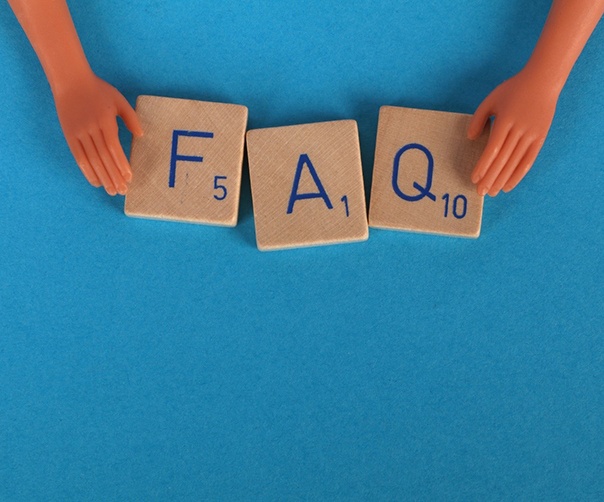 Invisalign in Tyler is a discreet, effective system to correct a variety of bite and alignment issues. Despite the benefits of clear aligners, it's normal to have a few concerns before you're ready to commit to them. Dr. Markle understands it's a big decision. Here are the answers to a few of the most common questions we are asked by our patients about Invisalign.
What does Invisalign look like?
When picturing braces, you likely see metal brackets and wires attached to the teeth. Although this method is effective for even the most complex bite and alignment problems, Invisalign provides an alternative option. Instead of brackets and wires, you'll wear clear aligners over your teeth, which apply continual pressure to gradually move them.
Our digital impression system allows us to create them with pinpoint accuracy, so no one should be able to notice them when they are in your mouth. With the proper care, your aligners will stay translucent. Be aware, some patients need attachments, buttons, or elastics to promote the movement of their teeth. They are also made of clear plastic, so they are very discreet. You won't need to worry about any metal drawing attention to your smile.
Does Invisalign hurt?
Whether you choose traditional braces or clear aligners, there will be some discomfort when first beginning your treatment. However, many patients report Invisalign to be more comfortable than metal braces because they have a smooth design. As a result, they won't irritate the soft tissues inside of your mouth. While you adjust to wearing your aligners, your mouth may be a little sore, but you can manage it with an over-the-counter pain reliever. Applying a cold compress can also numb the area. You may have some tenderness when switching to the next aligner in the series. Over time, you'll be accustomed to the sensations when changing to a new aligner, so it will be less bothersome.
What happens after Invisalign?
After reaching the last aligner in your series, your journey isn't quite over yet. You'll need a retainer to protect your investment. A retainer will prevent your teeth from moving back into their previous positions. Rest assured; they are made of comfortable material. There are also many less noticeable options available to find a solution that fits your needs. You'll be advised to always wear the retainer until you only need it at night. Committing to your retainer is influential in ensuring your new smile stays straight for decades.
Can you eat with Invisalign?
Invisalign aligners are durable, but they can't withstand the pressure of biting and chewing. You'll want to remove them any time you have anything except water. Not only will you prevent your aligners from breaking, but also losing their translucent appearance. It's better to remove them from your mouth and store them in their carrying case. Don't forget to brush your teeth and rinse your aligners before putting them back in your mouth. Don't worry, we will tell you everything you need to know during your initial consultation.