June 28, 2021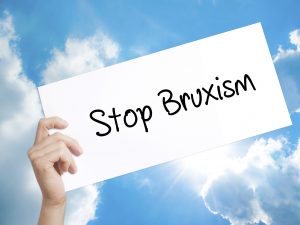 Dental implants are the most reliable option to replace missing teeth. Besides being the only treatment to replicate both the root and the crown, dental implants have over a 95% success rate. Although complications are rare, there is one bad habit that can ruin your new smile. Bruxism and dental implants are a recipe for disaster. Don't worry, your dentist has the solution you need to safeguard your investment.
What is Bruxism?
Bruxism is a subconscious habit of grinding and clenching the teeth, which occurs most often while you're sleeping. As a result, you may not even be aware you're doing it until it's too late. Some people with severe bruxism can grind their teeth to stumps. They may even fall out. Although your dental implants are durable, they won't be able to withstand the pressure, just like your real teeth. With 8% of the population showing signs of bruxism, it's best to see your dentist if you suspect you have it.
Can Bruxism Cause Dental Implant Failure?
Your jawbone will fuse to the dental implant posts through a process called osseointegration. This provides a stable foundation for your replacement teeth. Unfortunately, the periodontal ligaments that hold your natural teeth in place won't attach to the dental implants. Without the stretchy piece of tissue, your posts aren't as resilient to pressure when compared to your real teeth.
Untreated bruxism can lead to a stronger biting force because the muscles responsible for chewing undergo more exercise than usual. The force from the increased power will cause your dental implants to loosen, which can ultimately lead to failure. Most posts are made of titanium, which is very durable; however, the excessive occlusal overload can cause an implant to fracture or loosen.
How is Bruxism Treated?
You can protect your dental implants in Tyler using a nightguard. It's a custom-made oral appliance that looks like an athletic mouthguard, but it protects the teeth differently. The device provides a cushion between the upper and lower teeth to reduce friction and pressure. Wearing the mouthguard while you're sleeping can lessen the risk of complications to ensure your smile lasts for years.
Besides wearing a mouthguard, your implant dentist in Tyler will also recommend practicing stress-relieving exercises. Counteracting the daily stressors in your life with relaxation will reduce the occurrence of grinding and clenching. Taking a daily walk or practicing yoga will help you unwind after a long day while preserving your smile.
Enjoy a Long-term Solution
Don't let anything compromise the success of your dental implants. If you have bruxism, don't wait until it's too late to see your dentist.
About Dr. Travis A. Markle
Dr. Markle earned his dental degree at the University of Texas Health and Science Center. He has completed extensive continuing education at Spear and the Dawson Academy. His commitment to excellence has allowed him to be recognized as an Associate Fellow in the American Academy of Implant Dentistry. Contact our office today to schedule your consultation for dental implants.
No Comments »
No comments yet.
RSS feed for comments on this post. TrackBack URL
Leave a comment