October 7, 2021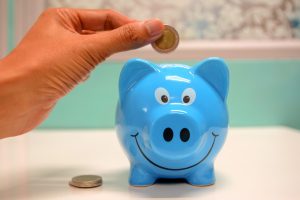 You know you're supposed to visit a dentist every 6 months for a cleaning and checkup; however, if you don't have any concerns with your teeth and gums, why waste the money? If you are among the 42% of Americans who skip-semi annual appointments, you may feel dental insurance isn't worth the cost. Unfortunately, despite your efforts to save money, you're significantly increasing your long-term dental expenses. Your dental insurance is a monthly investment to enjoy discounted rates for common services, like cleanings and checkups. If you're unsure if dental insurance is worth the investment, here are 4 facts that might change your mind.
1. Preventive dentistry reduces overall dental expenses.
Your enamel is the hardest substance in your body, which means your teeth have the potential to last forever. The Centers for Disease Control and Prevention reports 26% of adults have untreated tooth decay. Besides cavities, at least 50% of adults have gum disease, which is the leading cause of tooth loss. You can be avoided both issues with routine care from your dentist. Healthy teeth and gums will prevent needing fillings, periodontal therapy, and other costly treatments down the road.
2. Your dentist insurance covers preventive care.
Dental insurance focuses on prevention to ensure your smile thrives for a lifetime. Research shows every $1 spent on prevention can save up to $50 on restorative and emergency services. Paying monthly premiums for dental insurance gives you access to 100% coverage for preventive care. You can visit your dentist every 6 months for only a small co-payment. It's a wise investment to lower your overall oral health expenses.
3. Preserve your natural smile.
Despite continual advancements in dentistry, 35 million Americans have lost all their teeth in one or both arches. You can avoid tooth loss using your dental insurance. Despite the benefits of prevention, a complication can still arise, like a cavity or chipped tooth. Your dental insurance can cover up to 80% of the cost after reaching your annual deductible. You can preserve your natural smile without the stress of a large bill.
4. Improve your general health.
There's significant research connecting oral and general health. Specific dental issues are known to affect a person's overall wellness. Gum disease is especially concerning because the infection can enter your bloodstream, increasing your risk of countless medical issues, like cardiovascular disease and Alzheimer's disease. Your dental insurance allows you to keep your mouth and body healthy to always feel your best.
Maximize Your Dental Insurance
Dental insurance is an invaluable asset to a healthy, beautiful smile. You can maximize your dental coverage to achieve your oral health goals.
About Dr. Travis A. Markle
Dr. Markle earned his dental degree at the University of Texas Health Science Center and has completed advanced training at Spear and Dawson Academy. He is recognized as a Fellow in the Academy of General Dentistry. He offers state-of-the-art care for reduced rates. If you're ready to invest in the smile you deserve using your dental insurance, contact our office today to schedule your cleaning and checkup.
No Comments »
No comments yet.
RSS feed for comments on this post. TrackBack URL
Leave a comment